New Digicel Building Downtown Kingston – A Catalyst for Development?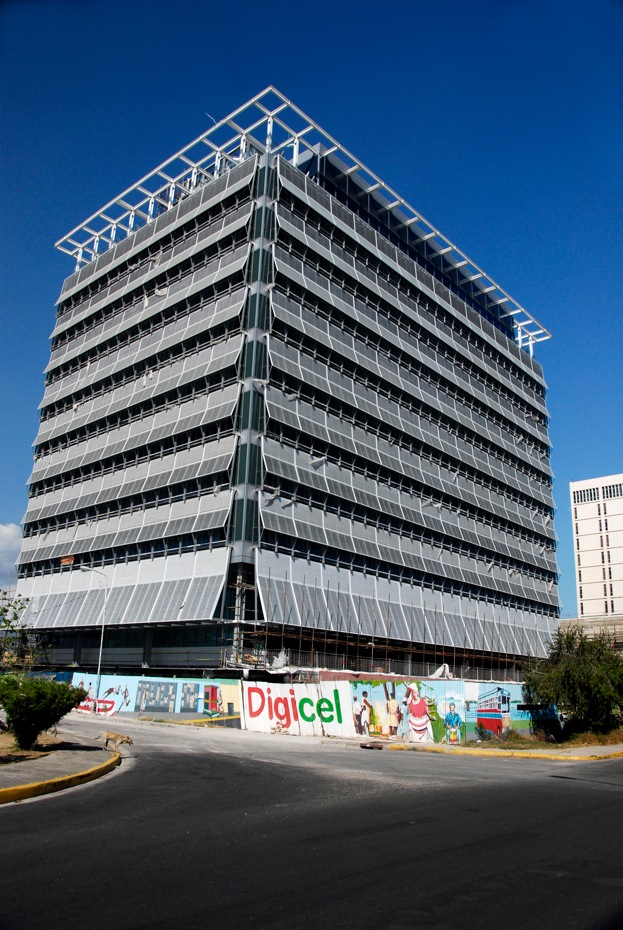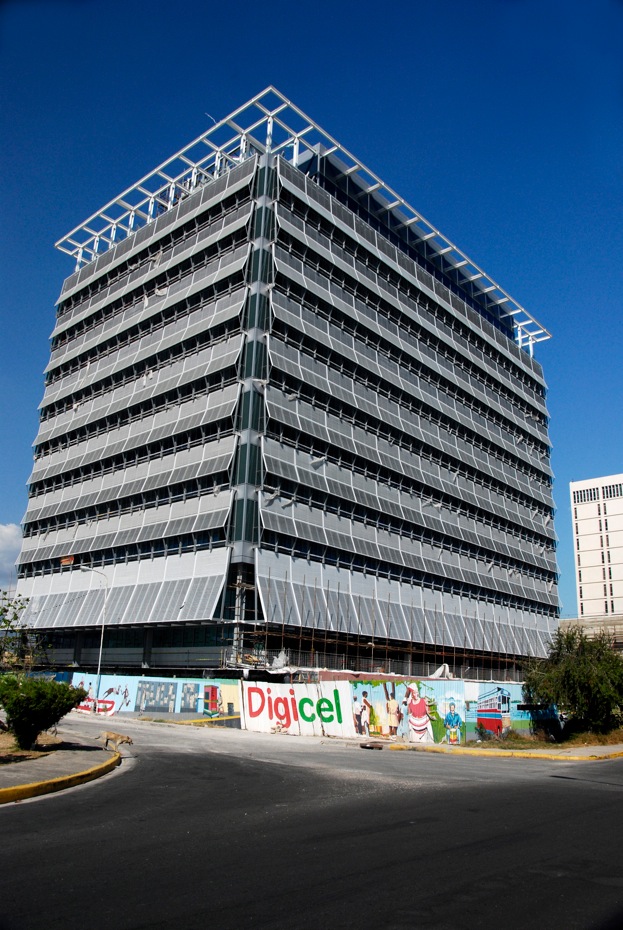 Here are some great shots by Berette Macaulay of the new Digicel building that just went up on the waterfront in downtown Kingston.
The new Digicel global headquarters will be the most environmentally friendly major office building in the Caribbean using solar power, wind power and geothermal cooling systems.
Will the relocation of the Digicel headquarters downtown will be a catalyst for further development downtown?
I'm hoping that the hundreds of people that will undoubtedly work and visit the building will be eating, shopping and generally spending money with the surrounding downtown businesses, large and small, and not simply staying indoors in the "food court" to be included in the building.

Downtown Kingston has amazing potential. The waterfront views are beautiful, the neighbourhoods historic, the shopping great, and the people warm and welcoming.
It will be encouraging if other companies and government organizations follow Digicel and locate or re-locate downtown Kingston (surely its cheaper to have government offices downtown versus uptown?)
Big up to Digicel for having the vision.
For more on the Digicel downtown building, it's environmentally friendly features and the company's plans for downtown, see digiceljamaica.com.
Also check out this YardEdge post about the Digicel downtown Mural Project