Banyan Tribe Presents "Manifest Your Best 2018" Workshop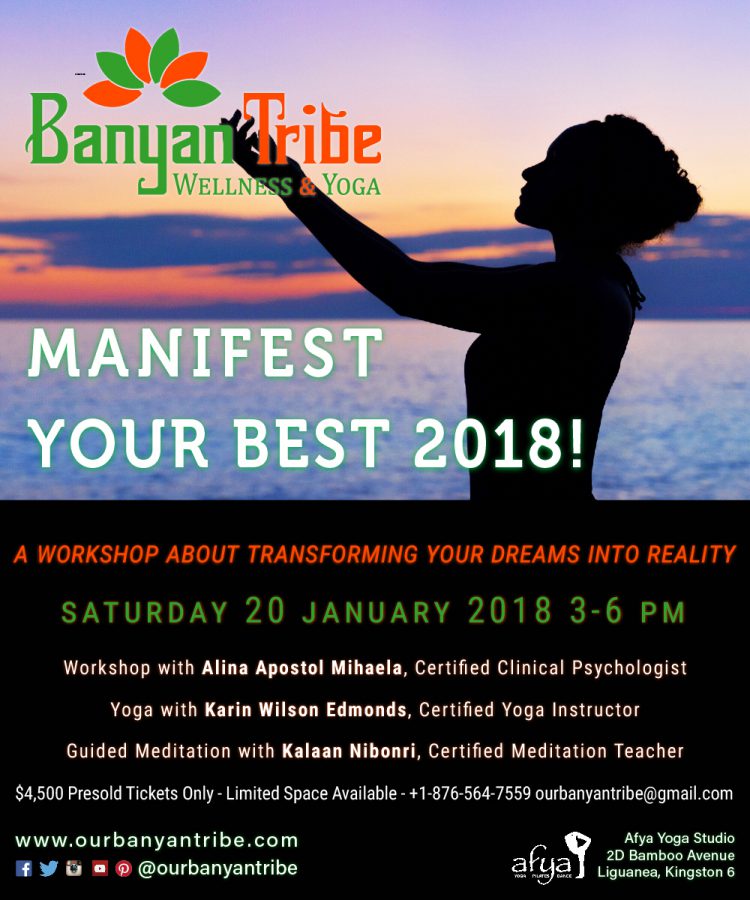 Join Banyan Tribe for its "Manifest Your Best 2018" Workshop.  
This workshop will be a unique opportunity for us to focus on achieving our goals for 2018, identify limiting beliefs and habits and ways to change them in a safe supportive space!  
With every new year, we enter a time for a fresh start, another chance to improve something in our lives.
The thrilling energy of the beginning, the hope, and motivation we feel towards our goals are important tools to help us to stay present and committed to our goals.
The "Manifest Your Best 2018" Workshop will include the following:
– A "Manifest Your Best 2018" workshop with Alina Apostol Mihaela – Certified Clinical Psychologist
– A yoga practice with Karin Wilson Edmonds – Certified Yoga Instructor, the practice will be crafted to support the workshop goals and will be appropriate for all levels
-A guided meditation by Kalaan Nibonri – Certified Meditation Teacher
The workshop will help us to:
1. Define our goals – What is your dream? How can we word this dream in a specific, measurable, attainable, realistic and timely goal?
2. Embody the goal – Who am I after the goal is achieved? Participants will work on techniques to help us to embody and embrace the stated goal, working on body language, attitude, and communication.
3. Correct limiting beliefs – Identify the limiting belief systems that inhibit us.
4. Correct unhealthy habits – Identify the unhealthy habits that prevent us from accomplishing our goals in the past – learn how to recognize the behavior and how to change it.
5. Closure – Each participant commits to achieving their particular goal within a certain amount of time.
A gentle yoga practice and guided meditation will follow the workshop supporting the goals of the workshop.
Refreshments will be served.
RSVP at ourbanyantribe@gmail.com or +1-876-564-7559.
Space is limited!
Alina Apostol Mihaela – Clinical Psychologist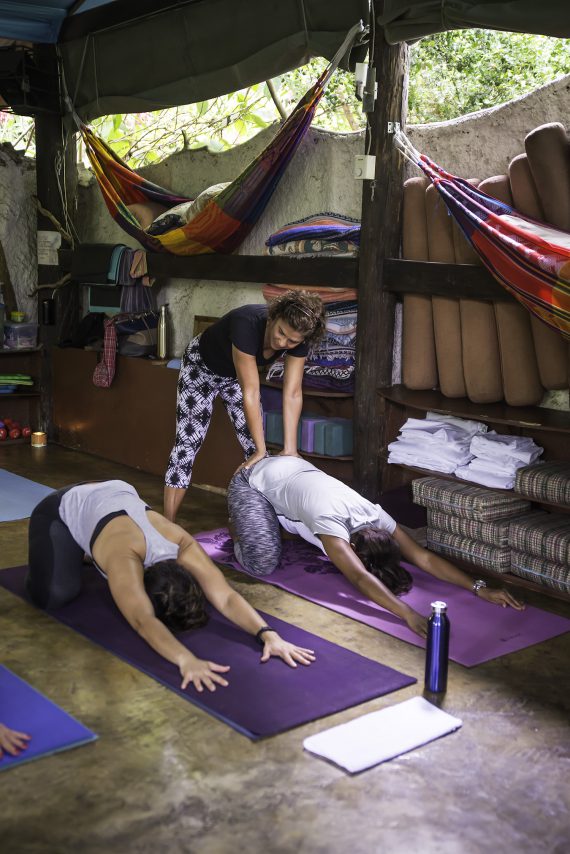 Karin Wilson Edmonds – Yoga Instructor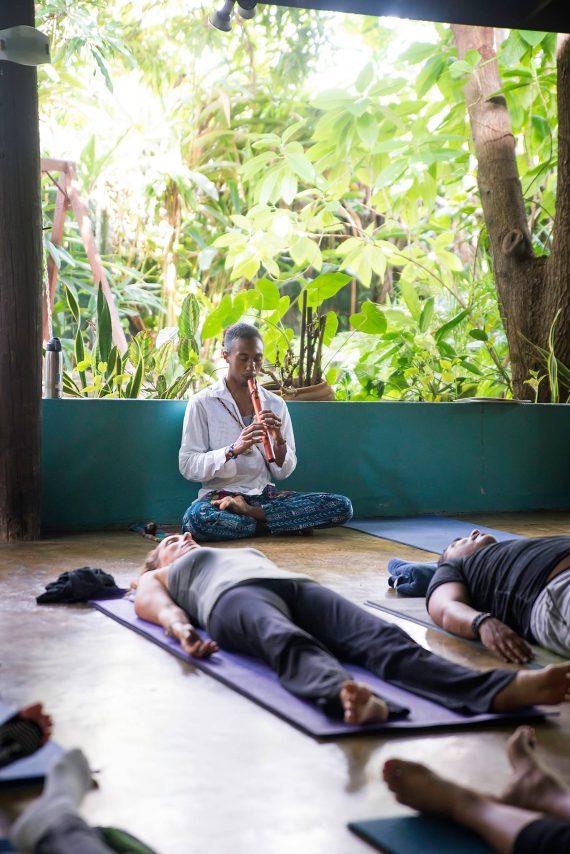 Kalaan Nibonri – Meditation Teacher