JMTC stages Beauty and the Beast at Philip Sherlock Centre for the Creative Arts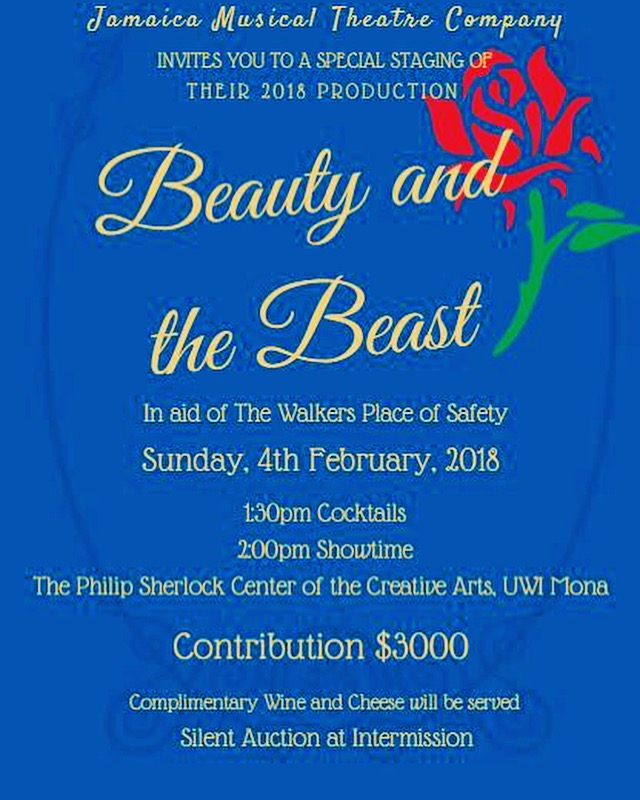 JMTC stages Beauty and the Beast! 
The Jamaica Junior Theatre presents Beauty and the Beast playing every Friday, Saturday and Sunday from January 12- February 18 at the Philip Sherlock Centre for the Creative Arts.
Directed by Akeem Mignott and Danielle Stiebel.

About JMTC
The Jamaica Musical Theatre Company (JMTC) is a non-profit organization that stages annual musical productions for children and adults in an effort to raise pro
fits for those less fortunate.
JMTC is divided into two arms, Jamaica Junior Theatre Company (JJT) which focuses on children and adolescent development and empowerment and Jamaica Senior Theatre which is geared towards adults.

JMTC have staged 152 productions to date.
These productions include annual musical theatre productions as well as concert series.
The JJT has successfully staged 29 musical productions raging from Broadway notables such as The Lion King, Beauty and the Beast and Phantom of the Opera to original scripted productions of Rockin Romeo, Fame and Hercules.
JJT has donated over 3 million dollars to worthy children charities across Kingston.