Happenings In Jamaica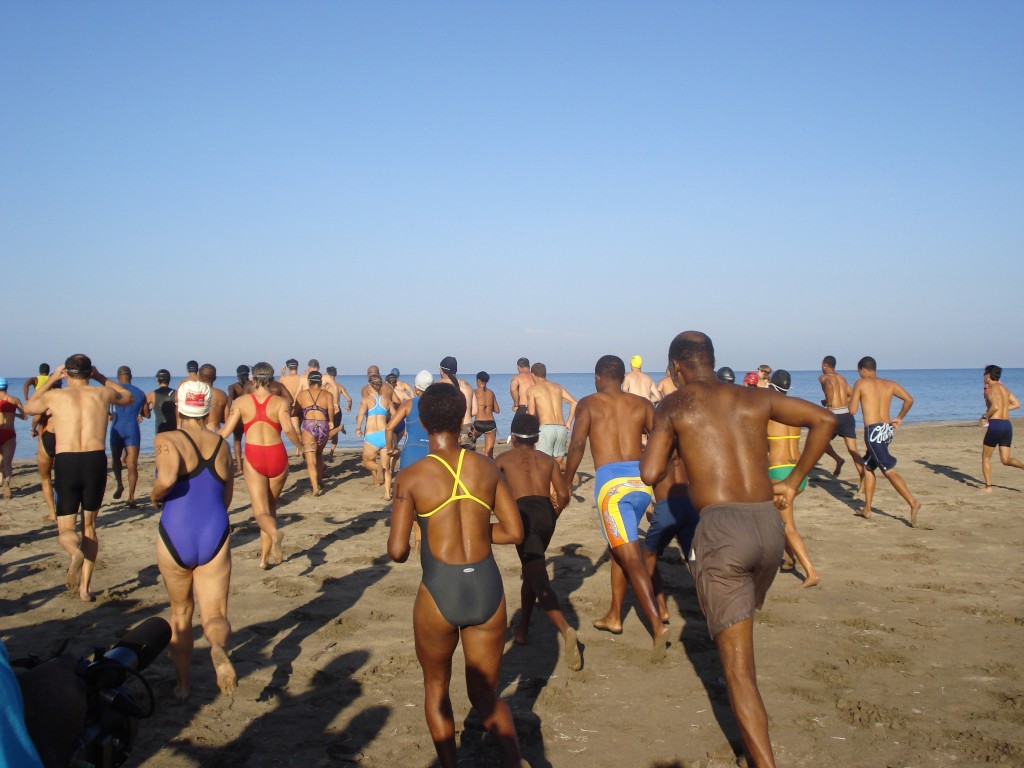 Here's a list of some of the more interesting and some just plain big events coming up later this year.
MARCH
Moving Mountains Music Festival, Strawberry Hill (March 19-21)
First of its kind Electronic Music Festival, a weekend long of electronic music.
Pgymalion, Kingston (March 19 – 28)
School of Drama presents George Bernard Shaw's "Pygmalion", directed by Robert "Bobby" Clarke, featuring Leonie Forbes, Peter Haley and the cast from the School of Drama.
Carnival in Jamaica, Kingston (Feb. 6 – April 11)
Carnival 2010 will feature 28 soca related events culminating with the Road March (April 11)
Some of the highlights include Beach J'ouvert – James Bond Beach April 3. Check out Beach J'ouvert 09 James Bond Beach
Blocko  not cancelled!  Street party in Jack's Hill.
Check out Trelawny Carnival on Easter Weekend Read more at the Gleaner
APRIL
Jamaica World Cinema Showcase, Kingston (April 1 – 3)
Fore more info see Jamaica World Cinema Showcase to feature local indie films
Inaugural Jamaica Cricket Festival (April 3 -18)
Events at Sabina Park in Kingston, Chedwin Park in Spanish Town, Port Rhoades Sports Club in St. Ann and the Trelawny Multi-Purpose Stadium. Canada, Ireland and the West Indies will battle in Twenty20 and 50-over matches, as well as a three-day test.
Strawberry Hill "High Stakes" Backgammon Weekend-2010, Irish Town (April 16-18)
The Arrival, The Art of Graphic Design, Edna Manley Cag(e) Gallery, Kingston (April 13, Opening  – April 30)
Art Auction for Haiti, National Gallery, Kingston (April 18)
For more info See National Gallery
Earth Fest, Shakti Mind Body Fitness, Kingston (April 22)
Danceworks: Beyond the Ordinary – Backlewatah, The Edna Manley College's  School of Dance, Kingston (April 22 – 25)
Annual final year dance production of School of Dance students.  For more info
The Treasure Beach Off Road Triathlon, Treasure Beach, St. Elizabeth (April 24)
Triathlon hosted at Jake's features off-road racers and enthusiasts from Jamaica and around the world. The event features a 500 meter ocean swim, a 25K (13.7M) mountain bike and a 7K (4.3M) country run.
More about the Jakes Triathalon
Westmoreland Curry Festival, Mannings High School, Westmoreland (April 25)
Liguanea Festival of Fine Art and Photography, Liguanea, Kingston (April 25)
For info about last year's festival
Infinity Performs at Village, Village Cafe, Barbican (April 25)
Calabash 2010 Book Launch, Fort Greene, Brooklyn (April 25)
Join editors Kwame Dawes & Colin Channer to celebrate the release of the anthology: "SO MUCH THINGS TO SAY: Over 100 Poets from the First Ten Years of the Calabash International Literary Festival."
26th Season, Ships' Log: Daaance Coconut Daaance, Philip Sherlock Centre (April 28 – May 2)
L'Acadco presents SHIPS' LOG – "Daaance Coconut Daaance", a historical account of our heritage from slavery to present day global magnificence, part proceeds to benefit the La Maison l'Arc en Ciel (translation, Rainbow House) orphanage in Haiti.
For more info and see Yardedge post
MAY
Revolution Gallery presents 'Feminine Rising", Revolution Gallery, Kingston (May 6-20)
University Players present 'Appropriate Behaviour", Philip Sherlock Centre, UWI (May 6-16)
An exhibition of recent paintings by Mike Stanley, Grosvenor Galleries, Kingston ( May 8 )
Opens at 7pm. Guest speaker is Mr. Vivian Crawford.
Pottery Experience, 3 Cherry Garden Drive, Kingston (8 May)
The Association of Jamaican Potters presents "Pottery Experience".  Meet and learn from the Masters.  Try your hand at wheel throwing, hand building, pot painting and take part in a Raku Firing. Pottery on sale.  10am to 4pm. Admission Free. Refreshments on sale.
6th annual StyleWeek Jamaica, Kingston (May 28-31)
Held in the streets of New Kingston, international designers such as Ed Hardy, Abaete and Julia Clancey have showcased their designs at this prestigious event. The three-day event features cocktail receptions, seminars, and runway shows.
10th Annual Calabash International Literary Festival, Treasure Beach, St. Elizabeth (May 28-30)
This year Calabash features over 30 authors and musicians from across the world during the three-day event free of cost to the public.
More details can be found at geoffreyphilp.blogspot.com
Official website calabashfestival.org
Rock Saga Festival, Negril (May 27 – 31)
Rock Saga is an Interactive Alternative Rock Festival, hosting numerous musical events and the first Miss. Rock Saga Competition. Rock Saga has identified, assembled and will showcase 24 of the top mid-level indie bands along with the most popular underground and unsigned bands from Australia, Canada, Jamaica, UK and United States to rock the beaches in Negril this year.
For more info see www.rocksaga.com
JUNE
10th Anniversary of Caribbean Fashion Week, Kingston (June 9-14)
This year Fashion Week will feature renowned Caribbean and international designers, supermodels and celebrities.
Kingston On The Edge Urban Art Festival (KOTE), Kingston (June 18-26)
KOTE 2010 will continue to be a platform for contemporary artists to showcase their work and will feature art shows, plays, concerts, an art auction, open houses, digital/multimedia shows and other events.
For more about KOTE 2009 (lots more about KOTE in the archives too).
Epicurean Escape, Negril  (June 20-27).
Taking place at Breezes (Negril), the event is a celebration of great cuisine and fine wines, offering interactive culinary seminars, wine and champagne tasting, and pastry making classes.
JULY
The Portland Jerk Festival (July 4)
Showcases Jamaica's Jerk with the menu including just about anything jerk: lobster, conch, sausage, pork and chicken along with the traditional dishes (rice and peas, festival, breadfruit and yam). Other highlights to include local artistes, dance groups, and art and craft on displays.
Little Ochi Seafood Carnival, Alligator Pond (July 11)
Everything seafood plus local reggae musicians and vintage artistes provide entertainment.
Reggae Sumfest, Montego Bay (July 18-24)
Jamaica's biggest "reggae festival" showcasing top local and international artistes.
AUGUST
The Absolute Temptation Isle, Negril (August 5-8)
11 parties across Negril
The Red Stripe Dream Weekend, Negril (August 5-8)
More parties in Negril.
The National Independence Float Parade and Grand Gala, Kingston (August 6)
Held in the streets of Kingston,  this event features colorful floats, costumed groups, music trucks, classic cars and marching bands.
SEPTEMBER
Shakti Love Fest 2010, Kingston (Sep 24-26)
For more info
HAPPENING THROUGHOUT THE YEAR:
Griot Music's Live Music events:  Produced by Seretse Small, Griot Music presents live music pretty much every week somewhere in Kingston See their facebook page for more info on upcoming events.
PLUS, Brand New Machine every Wednedsday at Fiction- A YardEdge endorsed event.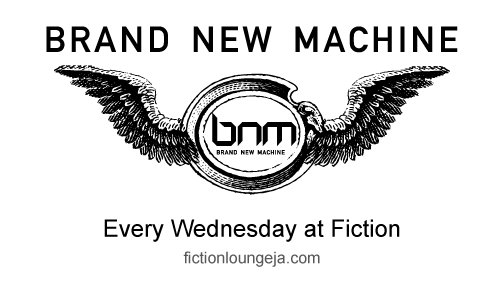 I'm sure we're missing a lot of great events so we'll be updating this post constantly.
Please email us if you have anything to add at karin@kwjamaica.com. THANKS!