Calabash 2016 June 3 – 5, Treasure Beach Jamaica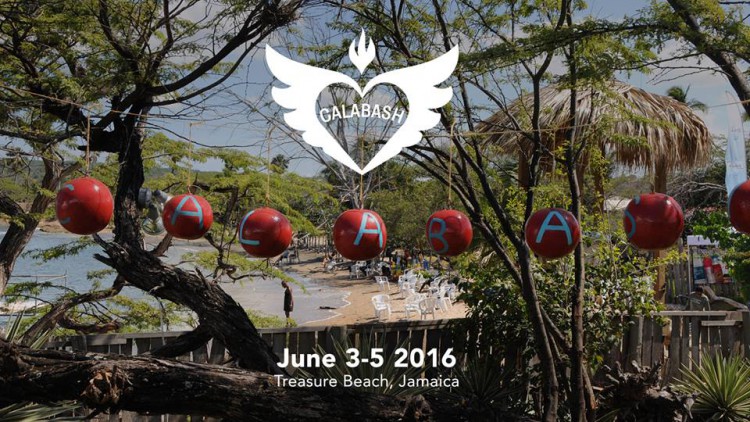 Calabash 2016 will be held this year from June 3 to 5 in Treasure Beach, Jamaica. 
Check out Calabash 2016 schedule here: http://www.calabashfestival.org/2016/schedule.html
About Calabash – Jamaica's Premier Literary Festival 
The Calabash International Literary Festival was founded in 2001 by three Jamaicans the novelist Colin Channer, the poet Kwame Dawes and the producer Justine Henzell.
Their aim was to create a world-class literary festival with roots in Jamaica and with global appeal.
Calabash was created as a three-day festival of readings and music with other forms of storytelling in the mix.
After 10 successive years Calabash is now staged on a biennial basis on even years.
All festival events are free and open to the public but voluntary contributions are welcomed.
The festival is produced by the Calabash International Literary Festival Trust, which also produces publishing seminars and writing workshops.
Authors for the 2016 Calabash International Literary Festival 
More about Calabash: http://www.calabashfestival.org/2016/index.html