15th Annual Jake's Off Road Triathalon April 24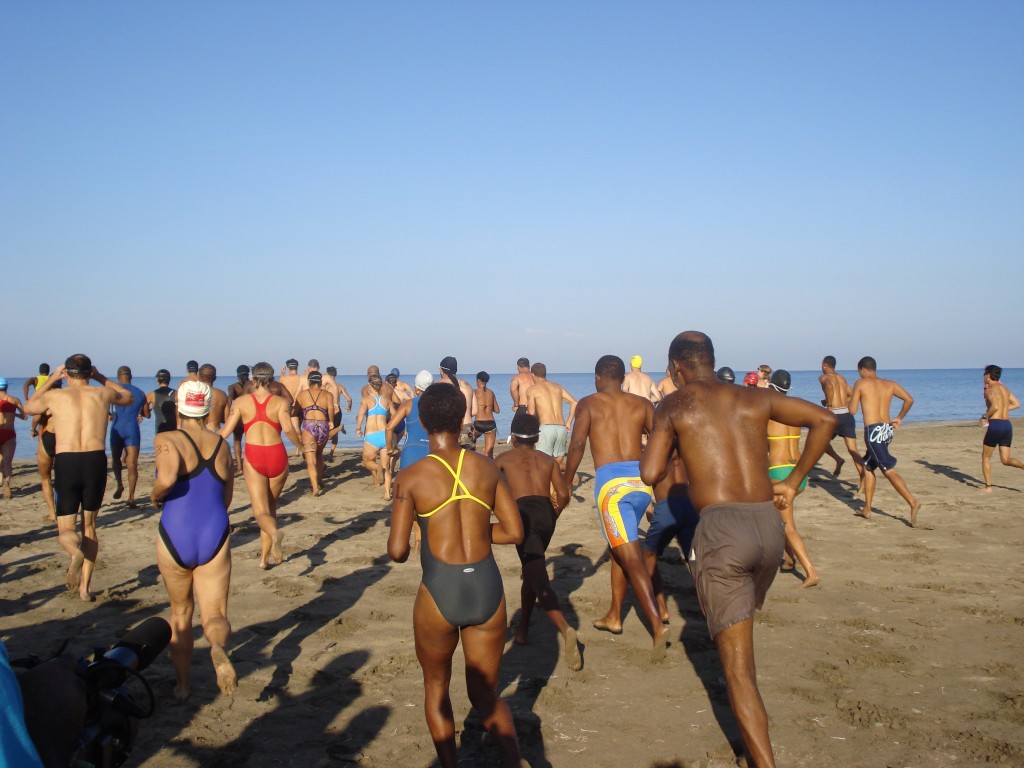 Each year the Jake's Off-Road Triathlon, known for its rugged race course and community-driven approach, brings athletes and spectators from overseas and around the island to Jamaica's laid back South Coast.
The annual competition, usually staged on a Sunday, will now take place on Saturday, April 24th and will be combined with a weekend of fitness activities and entertainment hosted by some of Jamaica's top gyms and sporting associations. As always, proceeds from the Triathlon go to BREDS: The Treasure Beach Foundation.

The main race begins on Saturday, April 24th, at 7am with a 500 Meter Ocean Swim in Great Bay, followed by a 25K Mountain Bike course and ending with a 7K Country Run. However, participants and spectators will arrive from Friday, April 23rd to participate in what has been dubbed the Treasure Beach Sports Festival – three days of races, yoga, cycling, celebration and relaxation. Athletes will be challenged both mentally and physically throughout the weekend while also being rewarded with an exciting prize giving and beach party.
Things kick off on the Friday evening with Sunset Resort's 5K run and the 'Gentle Triathlon Yoga Stretch' hosted by Shakti Mind.Body.Fitness. Following the Triathlon on Saturday, Kingston's In Motion Dance & Fitness Studio will offer a 'Post-Race Cool Down & Stretch,' and at midday the 8 to 14 year olds get their time to shine in the 'Likkle Jake's Kidz Triathlon'.
Saturday afternoon will also cater to the hardcore cyclists who want to compete in the 'Big Groun' Up & Down' – a steep mile high hill climb and timed descent. The evening's festivities begin at Sunset with the Jake's Off-Road prize giving ceremony culminating in an exciting beach party. Activities continue on Sunday the 25th, with Afya's 'Morning After Yoga and Stretches' followed by the 'Treasure Beach Bike Bash' hosted by the Jamaica Cycling Federation.
Each year athletes enjoy the competition, but also a weekend of great food, fun activities and warm people. It is also a get-away weekend for friends and family who want to cheer on the sidelines for the athletes. They are joined by excited community spectators who consider it their duty to help keep the race going and encourage the athletes.
The event's lead organizer, Jim Curl, a professional Triathlon consultant who was just inaugurated into the US Triathlon Hall of Fame has worked with Jake's Off-Road for the past 10 years, "The exciting atmosphere alone is enough to thrill the competitors, but knowing that all of their dedication and hard work contributes to a charitable cause adds to their feeling of accomplishment and success.
All proceeds from the event go directly to Breds, a non-profit organization that promotes Education, Sports, Cultural Heritage, and Environmental awareness in Treasure Beach. In the past proceeds helped to begin building the Treasure Beach Sports Park, which now houses a professional size football field. Development of the Sports Park is still underway and will eventually include a cricket pitch, tennis courts, basketball and netball courts, playground and community center."
Wisynco is on board once again as a major sponsor, through its brands WATA and Nature Valley®.  For the first time, Pan Caribbean Financial Services Ltd., a member of the Sagicor group, is on board as a sponsor. No stranger to health-driven charity events, PanCaribbean is the organizer of the highly successful 12th Annual PanCaribbean Sigma Corporate Run. They will be onsite with the Sagicor Health bus and 'Cool Down' tent to ensure that all participants are able to recuperate and maintain strong health.
Participants can register for the Off-Road Triathlon through Jake's, Shakti, Afya and In Motion. The costs for registration are $1,500 for Individual, $4,500 for Relay and $12,000 for Corporate Relay. Advanced registration for the Treasure Beach Sports Festival activities should be done through the respective gyms and the Jamaica Cycling Federation.
For more information about the 15th Annual Jake's Off Road Triathlon contact Jake's at 876-564-6319;
Email: jakesmarketing@cwjamaica.com.
For information on the Cycling Races and Bike Bash, contact the Jamaica Cycling Federation at 876-881-8478.