Sezi Elevates Redbones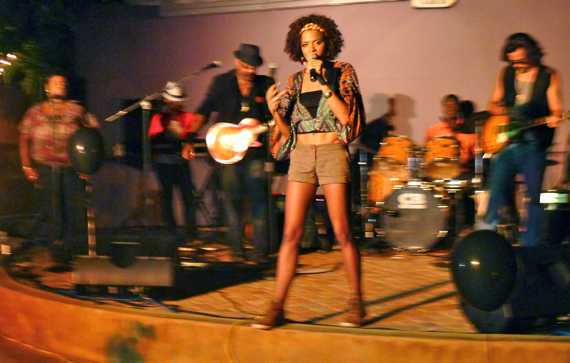 Sarah "Sezi" Silvera has grown to be one of YardEdge's favourite artists- a talented singer, performer and songwriter, she projects a tremendous amount of confidence and energy on stage.

Her "Floating" show this past Friday at Redbones in New Kingston took the audience on a journey through her original material as well as a few covers, including a nicely rendered "Underneath It All" (No Doubt) and Gregory Isaacs' "Night Nurse". A solid backing band including Wayne McGregor and Jason Worton on guitars and an outstanding female keyboard player (someone please tell us her name) kept the pace just right, and McGregor and Worton also did a bit of their own material. Tami Chynn made a guest appearance and did two songs- but we would have loved to see Sezi and Tami do a duet together.
We have video coming soon, but in the meantime enjoy the the pictures (click to enlarge)!