Gyptian Headlines Smokin' Jacket July 11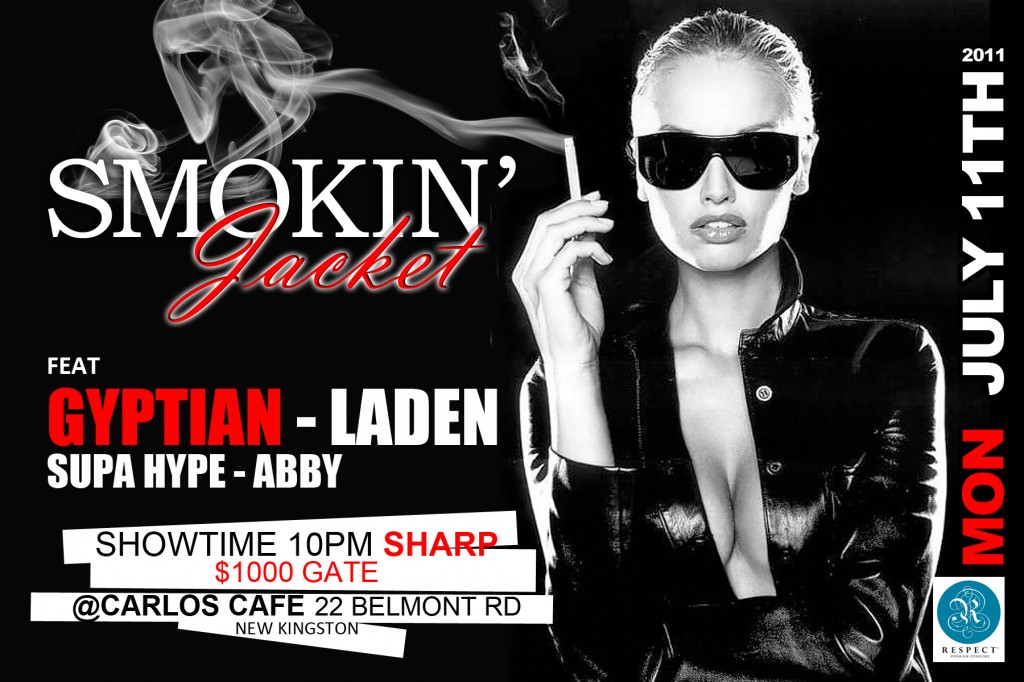 Smokin' Jacket features a bit of a different line up tomorrow night as dancehall artist Gyptian, along with Supa Hype, Laden and Abby are scheduled to perform.
Show starts at 10:00pm SHARP at its usual venue Carlos Cafe, 22 Belmont Rd.
Musical beats provided by the Housing Project.
Cost $1,000
See YardEdge review of last Smokin' Jacket with Daniel Bedingfield