Jah9 Launches Debut Album "New Name" To Rave Reviews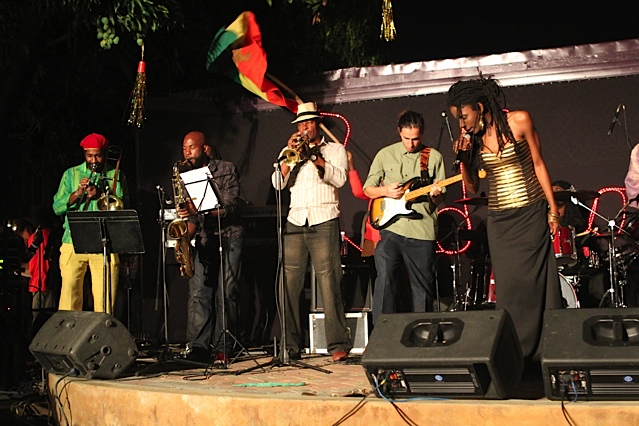 Jah9 launched her debut album, "New Name" to a highly appreciative capacity crowd and rave reviews at Redbones last night.
An eclectic evening of music, dance, poetry, and album reviews, the launch was a well produced affair with Jah9 and her accompanying hand picked band (Rory's Dubbites) thrilling audiences with selections from her new album.
Credited as the creator of the "Jazz on Dub" genre,  New Name reflects a blend of conscious reggae riddims, classic jazz melodies and dub overtones.
Produced by famed Stone Love selecter Rory Gilligan, New Name sets a new standard for conscious roots reggae.
A special thanks to Sean Henry for the photos in this post!
Buy New Name in iTunes: http://znc.bz/XOqtgS