Rootz Underground Presents Rebels in the Garden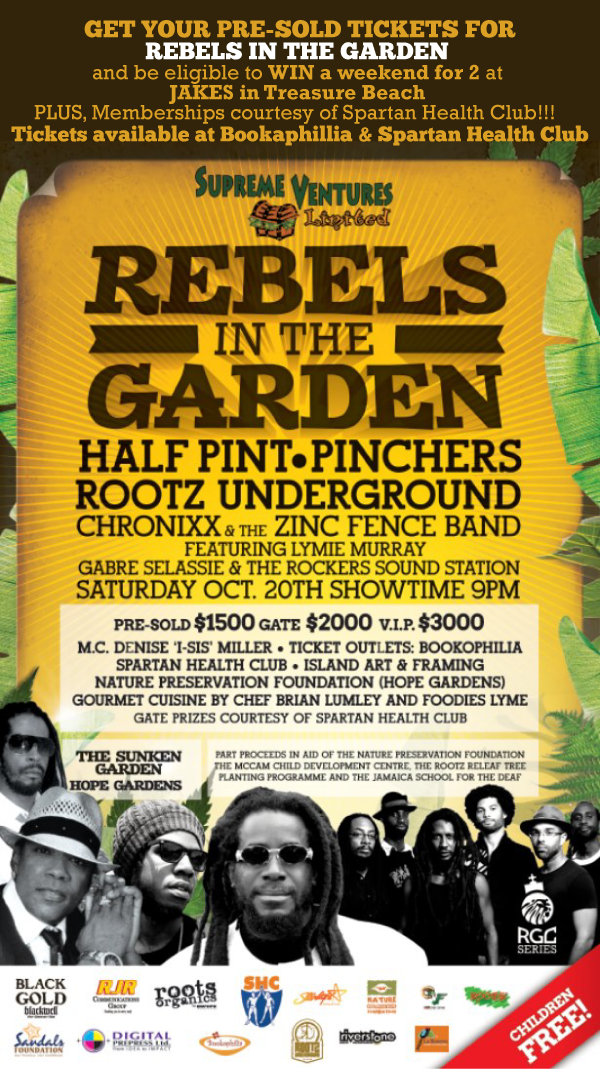 October 20, Rootz Underground presents A Rootz Garden Concert with performances by Rootz Underground, Half Pint, Pinchers, Chronixx & the Zinc Fence Band ft Lymie Murray and Gabre Selassie with Rockers Sound Station.
Tickets: Pre-Sold: General -$1500, Food Inclusive VIP – $3000. $2000 at the Gate.
Children FREE.
Gates open at 7pm, Showtime at 9pm.
Gourmet food on sale.
Proceeds go to charity including the Nature Preservation Foundation, Rootz Releaf – School Tree Planting Programme, The McCam Child Development Centre & the Jamaica School for the Deaf.
Ticket Outlets: Bookophilia, Spartan Health Club, Island Art & Framing, The Nature Preservation Foundation, Jhenelle – 382-3881, Chenessa – 4403509