YardEdge Talks to Dancer/Choreographer Maria Hitchins
The Jamaica Dance Showcase continues tonight (showtime 6pm) and has so far been an excellent display of the diverse dance talent that exists in Jamaica (review to follow).
YardEdge talks to dancer/choreographer Maria Hitchins who specializes in Dancehall and who is presenting her works tonight.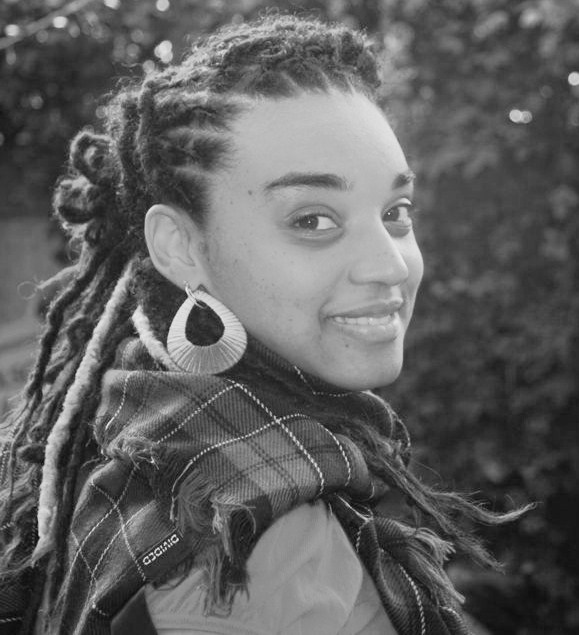 YardEdge:  How would you describe your work?
Maria: My work is my present state of mind, it speaks to my joys, disdain and overall exploration of things, time and thoughts of this moment.


YardEdge:  What type of dance do you do?
Maria: I am experienced and have trained in various dance genres including, Modern Contemporary, Folk, Afro- Caribbean and Jazz however unapologetically, Dancehall is where my passion is at its peak.
YardEdge:  Which company/group do you dance with, if any?
Maria: I am Founder and Artistic Director of D.O.J Crew, third place winners of the Reggae Dance Championships 2008. I also work very closely with U.W.I Dance Society and I freelance on various entertainment productions including live events.
YardEdge:  What artists/dancers have influenced you and how?
Maria: BIG UP ALL DANCERS…
YardEdge:  What other interests do you have outside of dance?
Maria: The sustenance and revitalisation of Jamaican culture, both 'popular' and 'folk' in music, story telling, foods, ring games etc. I also operate a children charity, GROWING & GIVING, engaging and guiding the youths is critical to the survival of any civilisation.
YardEdge:  What inspires you to keep motivated when things get tough?
Maria: Simply knowing there are like minded genuine and positive individuals in existence.
YardEdge:  How did you get started as a dancer?
Maria: I have been dancing since three years old in school concerts, that spurred into dance companies and tours abroad including France with Shaggy.
YardEdge:  Who are some dance companies and or dancers that you admire?
Maria: I admire the natural gifts and generosity of Patsy Ricketts and L'Antoinette Stines, undoubtedly two of Jamaica's best.
YardEdge:  What's the best and worst parts of being an dancer?
Maria: Being physically able to dance is ineffable, not being afforded the respect as other careers, represent social-short sightedness and misguided snobbery, in our society.
YardEdge:  Where do you see yourself in 10 years?
Maria: DANCING AND WATCHING MY DAUGHTER DANCE 🙂
YardEdge:  How would you describe the state of the dance world in Jamaica?
Maria: There are still class cultural battles and existing prejudices with 'stage' versus 'street' dancers and dance groups, but that is slowly being brokered by successive generations, aided by advancement and accessibility in technology. Street dancers are evidently more visible and their exploits more pervasive across social and geographical borders. The onus is now on them to truly 'show up' and 'stand out' each time.
YardEdge:  If you could be doing anything you wanted, what would that be?
Maria: Travel while teaching and learning dance, later owning and operating a cultural arts centre for the youth.
YardEdge:  How have you developed your skill?
Maria: Constantly seeking new music, keeping a presence in the streets and remaining relevant and genuine to dance.
YardEdge:  Do you dance professionally?
Maria: Money doesn't motivate me to dance, therefore I dance and choreograph with or without a contract of monetary rewards.
YardEdge:  What's going on in your head when you're performing?
Maria: It's the entire body, not just the head, synchronising mood, music and audience of the dance.
YardEdge:  What makes you want to get up out of bed in the morning?
Maria: My 15-mth-old daughter Milan, knowing there are new dance moves and music to discover, researching Jamaica's Street Dancers in order to complete my Master of Philosophy Thesis in Cultural Studies. Their socio-cultural and economic contributions to Jamaica must be analysed, recognized and recorded by a Jamaican.
YardEdge: Final thoughts?
Maria: I have always believed that by virtue of being born a Jamaican that I am born a star, it had been written by some special code in the universe that I would DANCE, and DANCE I shall, till the heavens say that's a wrap!
You can contact Maria via email maria.hitchins@gmail.com