Jamaica Dance Umbrella 2015 on March 6 to 8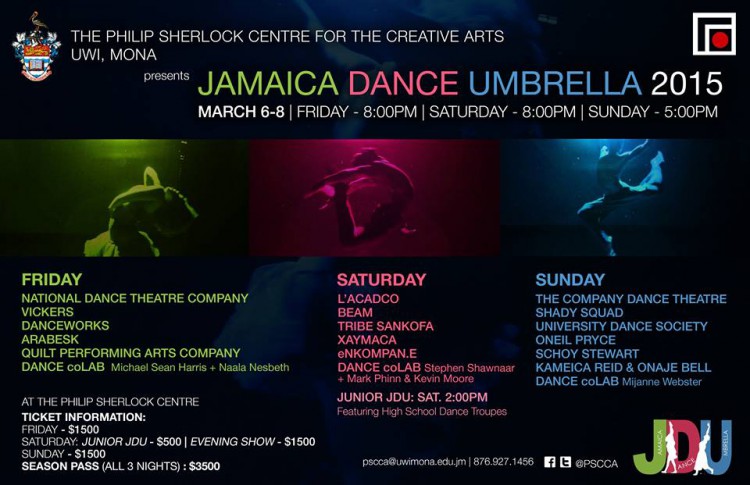 Jamaica Dance Umbrella (JDU) 2015 starts this Friday March 6 and runs to March 8.
As usual, JDU gives audiences a chance to view a wide range of local dance companies all in one weekend.
This Thursday at 8:00pm is the launch and honours Mr. Barrington Moncrieffe and L'Antoinette Stines for their tremendous contributions to Jamaican Dance.
Evening performances: $1500 | $700 with Student ID
Junior Jamaica Dance Umbrella: $500
Tickets are available for purchase at the centre.
This weekend has an impressive line up of dance groups and is not to be missed!