YardEdge Talks to Dancer, Christina Gonzalez
As part of our series of profiling dancers in this weekend's  Jamaica Dance Showcase, YardEdge talks to Christina Gonzales.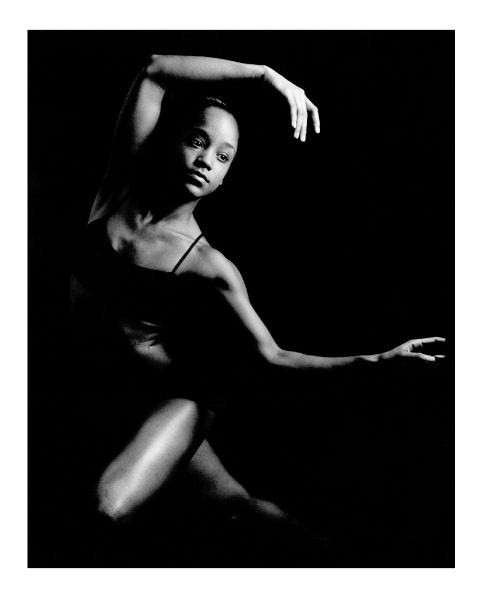 YardEdge:  Why are you an artist/dancer and when did you first become one?
Christina: Dancing started for me over 10 years ago, I dance because I love it, my greatest influence as a dancer comes from my parents. My mother Champayne was a dynamic dance performer by profession in her younger years, she taught me my first plie, and started my career as a performer from a very young age, via the hotel industry with a family group called "CANA: kiddies showcase". My father Christopher (May his soul soar to new heights) was a visual artist. His influence to me comes through my creative spirit while choreographing.

YardEdge:  How would you describe your work?
Christina: Dance is an art. It's a fun and exciting sport, sometimes hard, but I enjoy it because of the spontaneity it brings from time to time.
YardEdge:  What type of dance do you do?
Christina: West African Folk, Merce Cunningham Modern, Martha graham Modern, A version of Afro Cuban Modern, Some Ballet, Caribbean folk, DANCEHALL, some hip-hop: I am particularly interested in the "Krump" aspect of hip-hop…I do a lot of dancing.
YardEdge:  Which company/group do you dance with, if any?
Christina: I dance right now with the National Dance Theatre Company, in addition to this I am a part of a new upcoming Jamaican West African Folk group/company…this is still in "blue print mode".
YardEdge:  What artists/dancers have influenced you and how?
Christina: My parents Christopher and Champayne Gonzalez, Professor Rex Nettleford, Marlon Simms, Neila Ebanks. All these persons influenced me through their individual talents and creativity, and independent achievements.
YardEdge:  What other interests do you have outside of dance?
Christina: Acting, physiotherapy, fashion, and writing articles on just about everything. I plan to write a book(s) some day.
YardEdge:  What inspires you to keep motivated when things get tough?
Christina: Long-term-investment. I just keep thinking "I'm paying my dues" eventually it will all work out the way I planned.
YardEdge:  How did you get started as a dancer?
Christina: Parents
YardEdge:  Who are some dance companies and or dancers that you admire?
Christina: I admire Kerri-Ann Henry, Marlon Simms, Shakee Dubson of the NDTC, Neila Ebanks (formerly of the NDTC), I admire the Alvin Ailey American Dance Theatre's Clifton Brown, and Matthew Rushing.
YardEdge:  What's the best and worst parts of being an dancer?
Christina: Worst part- Some people nuh wah pay we what we deserve.  Best part- Performing 1st and Teaching 2nd.
YardEdge:  Where do you see yourself in 10 years?
Christina: With 10 more years in this dance business I'll be the Artistic Director of my own creative dance company.
YardEdge:  How would you describe the state of the dance world in Jamaica?
Christina: Honestly I think it has grown a lot, still in toddler stage in terms of recognizing classical forms to the appreciated, however it's growing and I am happy that it has become an integral part of our modern culture.
YardEdge:  If you could be doing anything you wanted, what would that be?
Christina: Well apart from traveling the world, I'd want to be Michael Jackson's Dance Partner.
YardEdge:  How have you developed your skill?
Christina: Hours of practice, practice, practice in the Dance studios at Edna Manley College, and NDTC, teaching at various locations, and reading books on dance. I have accepted the fact that dance is one of those careers where you learn something new in every dance class, no matter how often you have done it, as a dancer it's wise to make yourself an open vessel, be opened to corrections, and critique.
YardEdge:  Do you dance professionally? i.e. Get paid to dance? Do you want to?
Christina: Yes I most certainly am a dance professional. I do get paid to dance dependent on the situation. Some of it is voluntary, but it's all a part of the learning process. My career is still young.
YardEdge:  What's going on in your head when you're performing?
Christina: Depends on the choreographed piece, I think about what moves come next, I try to remember counts, occasionally I wonder if there's going to be food backstage, I sometimes become the character so the thoughts are generated towards that person I have taken on (e.g. murder victim, seductress..etc)
YardEdge: What makes you want to get up out of bed in the morning?
Christina: Food, Facebook, and T.V
You can contact Christiana via email at christina_gonzalez@ymail.com