Jamaica Dance Umbrella 2012 Coming March 1 – 4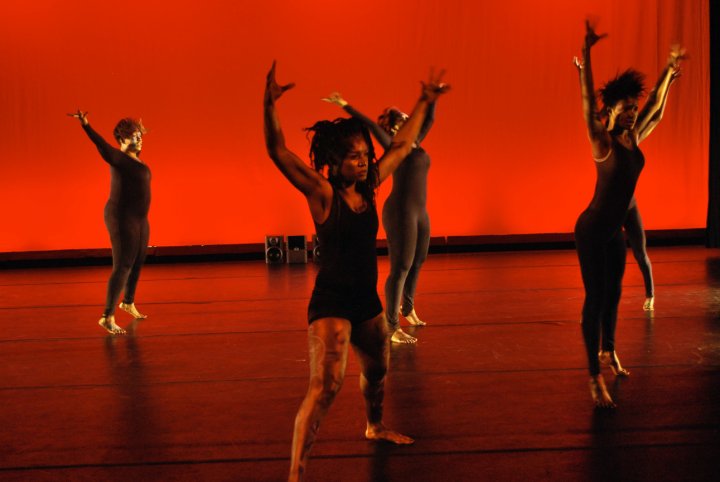 It's Jamaica Dance Umbrella time again this weekend at the Philip Sherlock Centre, UWI, Mona.
The Philip Sherlock Centre for the Creative Arts (PSCCA) will once again showcase the best dance talent in Jamaica and beyond our shores through the Jamaica Dance Umbrella (JDU) 2012 showcase.
This will take place at its theatre at the UWI Mona campus from Thursday, March 1st through Sunday, March 4th.
Now in its 4th year, the JDU celebrates its continued successful growth with an additional showcase of some of Jamaica's top high school dance troops debuting on March 1st, show time at 7pm, all tickets for this night are $500.

High schools such as Tivoli, Campion, Meadowbrook, Hillel, AISK and St Andrew High will take to the stage as the opening act for this year's four day event line up.
Participating adult ensembles include The Company Dance Theatre, NDTC, L'Acadco, Xaymaca, Movements among many other top local talents alongside specially invited overseas performers such as K.R.I from Cayman, EBCCI from Barbados and Colegio Max Leon and Oshun Dance from Columbia.
These take place Friday and Saturday at 7pm and Sunday at 6pm, all tickets for these nights are $1000.
This event is a great opportunity affording patrons with the purchase of one ticket to view 7 or more dance companies and independent dance artistes, performing a multiplicity of dance genres and techniques on any given night.
Limited season tickets are available for $2500, call the PSCCA at 927-1047 to reserve.
Click our facebook event page link below for further details on how to get tickets.
PLEASE ALSO CHECK OUT OUR DANCE ARCHIVES FOR LOTS OF GREAT INTERVIEWS WITH OUR CHOREOGRAPHERS AND DANCERS!
Thurs Mar 1st – High school showcase @ 7pm $500
Fri Mar 2nd – Adult showcase @ 7pm all tickets $1000
Sat Mar 3rd – Junior showcase @ 2pm $500
Sat Mar 3rd – Adult showcase @7pm all tickets $1000
Sun Mar 4th – Adult showcase @6pm all tickets $1000
LIMITED season tickets @$2500 (access to adult showcases only)
Friday, March 2:
This is the line up so far (tentative):
Friday, March 2:
National Dance Theatre Company
Movements Dance Company
Desiree's Dance Centre
Dance Works
Supreme Blazers
Renee McDonald
Neila Ebanks
Saturday, March 3:
L'Acadco
Dance Theatre Xaymaca
University Dance Society
UWI, Cave Hill Campus (EBCCI)
Infamous
D.O.J Divas
Stefanie Thomas
Sunday, March 4:
 The Company Dance Theatre
Ashe
Pro Moves
Dance Theatre Expressions
Ghetto Legacy
Capoeira Jamaica
Nicole Bain
Neila Ebanks