Maroons to Reunite with Long Lost Relatives in Sierra Leone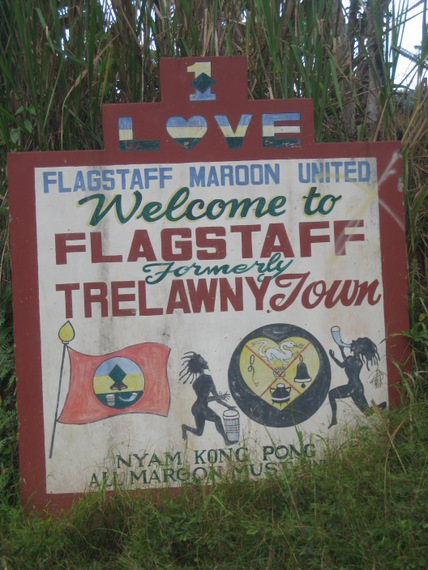 The Trelawny Maroons are going on a mission to west Africa to reconnect with a side of their family not spoken to for nearly two centuries.
Yet this is only the latest chapter in a trans-Atlantic odyssey for a people with a famous name but an often confused past. The Maroons hope that this trip will shed some light on that history.
Following the Second Maroon War in 1795-96, almost the entire Maroon population of Trelawny Town, was deported first to Nova Scotia, Canada and then to Sierra Leone. In Sierra Leone, the Maroons were instrumental in setting up the new colony and formed an elite class.

Despite their success, they never gave up their desire to return to Jamaica. Finally, in 1840 and 1841, scores of Maroons made the trans-Atlantic return voyage to their home in Jamaica.
When they landed, they discovered that in their absence the British built a military barracks over their former community, Trelawny Town. The Maroons waited for the "Maroon Town Barracks" to be abandoned so they could reclaim their land, which was renamed Flagstaff.
Although never again officially recognized as a Maroon community, these Maroons secretly preserved their oral traditions and dreamed that someday all the Trelawny Town Maroons would be reunited.
Since 2007, the Cockpit Country Local Forest Management Committee (CCLFMC) has worked to make that dream a reality.
The "Trans-Atlantic Maroon Connection Project", sponsored by the CCLFMC and funded by the Commonwealth Foundation, will send two Maroons from Flagstaff to Sierra Leone to document the history and culture of the Trelawny Town people. The project, is an outgrowth of other cultural preservation efforts made by the CCLFMC, such as the Flagstaff Heritage Tour and Trails project.
The CCLFMC hopes to develop alternative sustainable livelihoods for the people of Flagstaff through sustainable heritage tourism.
The Trans-Atlantic Maroon Connection Project be documented on their blog (maroonconnection.blogspot) and will lead to a documentary film to be used in the planned museum at Flagstaff.
For more on the Cockpit Country see their website.