Why We Need to Protect Jamaica's Cockpit Country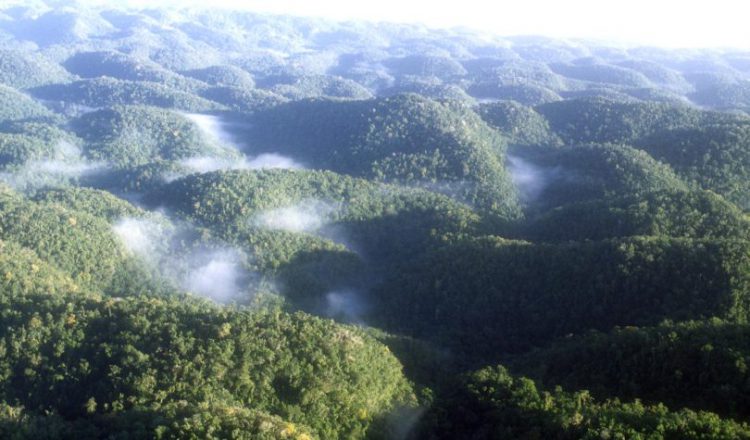 Here are five reasons why we need to protect Cockpit Country by Diana McCaulay.
Diana McCaulay is the CEO of Jamaica Environment Trust (JET).
Cockpit Country is a rugged, forested area of west-central Jamaica, rich in plants, animals, water and history.
It is home to about 70,000 people, including the Leeward Maroons of Jamaica. The wet limestone forest of Cockpit Country is Jamaica's largest remaining natural forest and a refuge for rare native species.
Plans to mine for bauxite and quarry for limestone threaten this important area, which has sparked a major campaign to 'Save Cockpit Country'.
Here are five reasons to preserve Cockpit Country.
1. Cockpit Country is water. 
Cockpit Country supplies critical fresh water for Jamaica, estimated at 40% of the water needs of six western parishes, and 40% of all Jamaica's underground water resources. This clean water is generated and accumulated by the forests of Cockpit Country.
The water then soaks down into rivers, sinkholes, caves and the aquifer deep underground. A list of all the rivers, streams, upwellings, springs, ponds and glades that rise or flow out of Cockpit Country runs to almost 40, including the Great River, Martha Brae, YS River, Black River and Rio Bueno in the east (arising in Litchfield Mountain/Matheson's Run).
Read more: http://jamaicans.com/five-reasons-to-protect-cockpit-country/#ixzz4roVSbnxj
Check our archives for more on Jamaica's Cockpit Country.
About JET
JET was formed in 1991. They are a non profit nongovernmental environmental organization in Jamaica. They are a membership organization and anyone who supports protection of the environment can join. Their activities are focused on education and advocacy.
For more information on JET: http://www.jamentrust.org/