Flagstaff Heritage Tour & Trails Launched in Cockpit County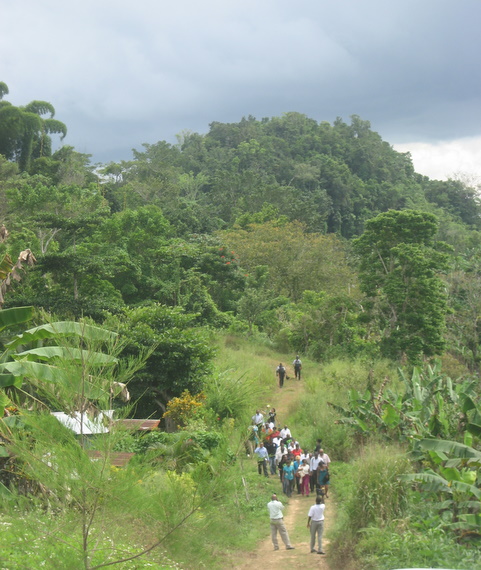 Flagstaff Heritage Tour and Trails (FHTT) was launched in a handover ceremony in Flagstaff, St. James on October 15th with a ribbon cutting at the new Visitor Centre by the Minister of  Tourism, Edmund Bartlett.
A joint effort between the Forestry Department's Local Forest Management Committees, USAID/Protected Areas and Rural Enterprise Project and The Nature Conservancy, FHTT is a community based eco-tourism site based in the Cockpit Country.

The site features a new Visitor Centre with information on the Cockpit's Country's unique biodiversity and English, Spanish and Maroon heritage and a hiking trail into the Cockpit Country forest. There are future plans to develop a museum to house the many artifacts found in the area, a rest stop on the trails as well as two new trails.
Flagstaff is small town of approximately 1100 persons on the north west boundary of the Cockpit County, about one hour's drive from Montego Bay.
Flagstaff is well worth a visit to experience the unique beauty and biodiversity of Jamaica's Cockpit Country as well as to learn more about the region's distinctive history.
For more information email flagstafftours@gmail.com or call 876-835-4629.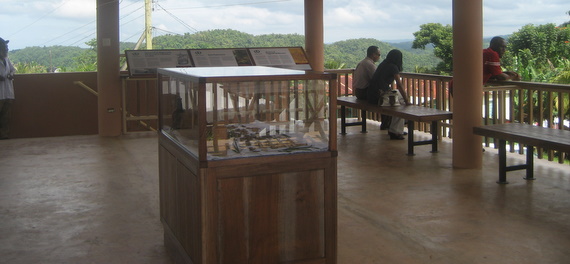 The artifacts displayed in the Visitor Centre

The recetly trained tour guides lead a tour of the Visitor Centre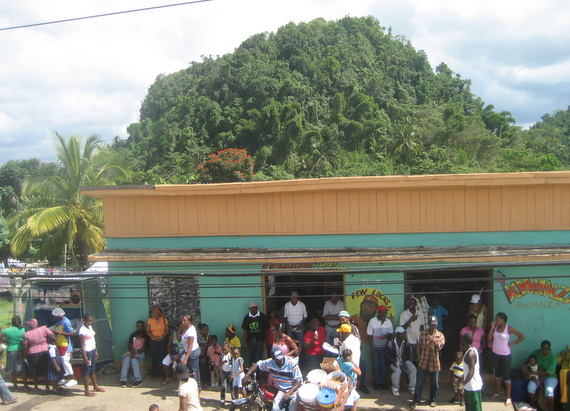 Flagstaff residents enjoying the festivities