Red Bull Speed Trap Tests VIP's Top Speed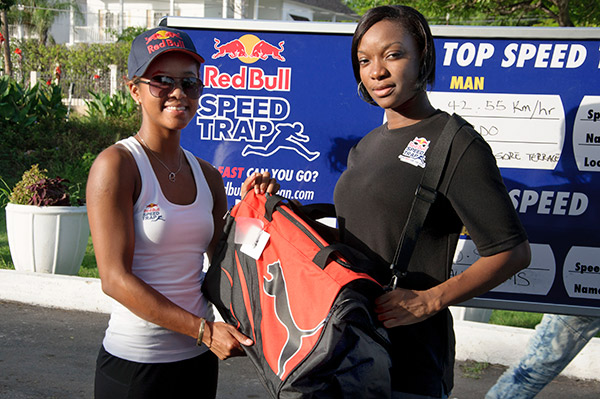 It was an action packed day as media representatives and selected VIPs indulged in the Red Bull Speed Trap VIP activation last Sunday, June 26 on the East Lawns of Devon House.
"Three … two… one… go!" and the sound of the clapper sent the the VIP participants bolting to the end of the Red Bull Speed Trap course. Determined to clock the top speed and win the title of 'Fastest VIP' of the day, attendants from various media houses as well as Jamaica's top socialites came out to support Red Bull's new fast paced sports activation.
Prizes went out to those clocking the fastest speeds of the day.

Congratulations to 'Fastest Male", Paul Adams. who clocked a speed of 30.82km and 'Fastest Female', Melissa Green, with 27.61km/s.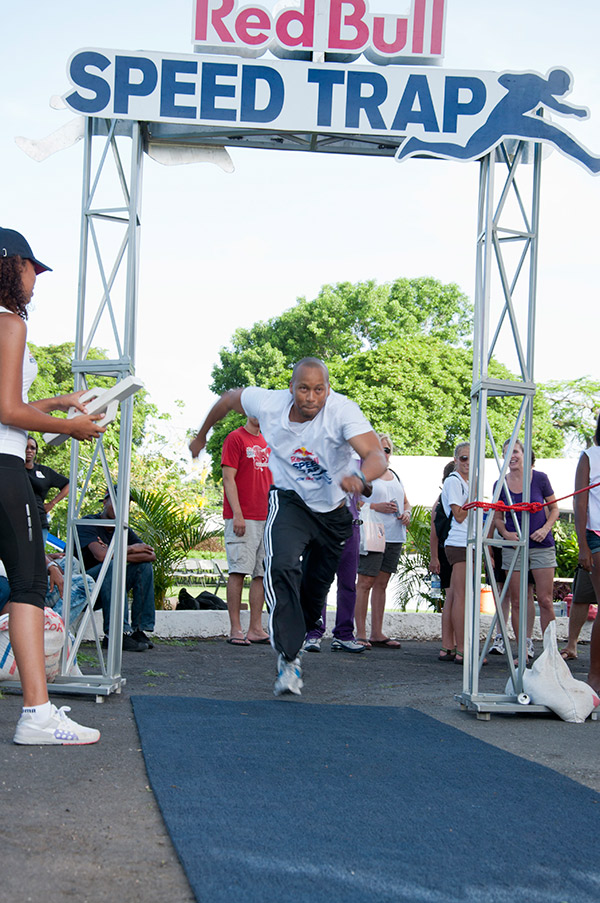 The island-wide tour continues on July 5th coming to a town near you!
• July 5 – Courts – Old Habour St. Catherine
• July 6 – Stoplight Wholesale – May Pen
• July 7 – Heavens Texaco – Mandeville
• July 11 – Pedro Cross – St Elizabeth
• July 12 –  Whitehouse Fishing Village – Westmoreland
• July 13 – Progressive Supermarket – Savanna-La-Mar
• July 14 – Superplus – Grange Hill Westmoreland