New Tour Company Launches Cultural Tours of Jamaica Oct 30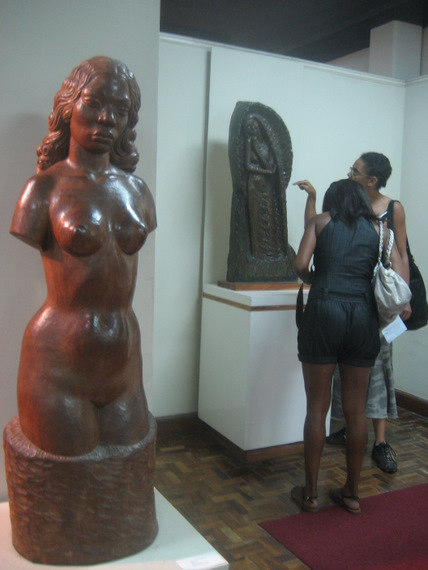 Jamaica Cultural Enterprises (JCE) will launch its cultural tours of Jamaica on Saturday, October 30 at Grosvenor Galleries at 7 pm.
The programme for the evening will include,
– Information on the tour product offerings

– Tivoli Gardens Community representative, Alexander Pusey speaking about their photography on display (The Tivoli Resolution Project)
– Jamaican Master Artist Alexander Cooper speaking on his works of art
– A reading of new fiction by renowned Jamaican author Erna Brodber
– A poetry reading by Jamaican poet, Tanya Shirley
JCE is a new licensed tour company specializing in cultural tours of Jamaica.  JCE tours will showcase Jamaican art, music, religion, history, and especially people.  Their first products to be introduced are:
– The Kingston Art Trek:  tours of various art galleries of Kingston/St. Andrew where visitors will interact with curators and artists
– The Kingston City Explorer:  tours of Kingston where guests will learn about the city's heritage, visiting museums, parks, historic sites, music studios, and religious places
Additionally, JCE plans to introduce cultural tours of Jamaica's north coast initially exploring St. Ann, St. Mary, and Trelawny. JCE also offers customized tours for individuals and groups. The tours are aimed at both locals and foreigners. Tours start November 3.
For more information, please contact Karen Hutchinson at info@jaculture.com  or visit jaculture.com or their facebook page