Alexander Cooper Marks 50 Years Creating Art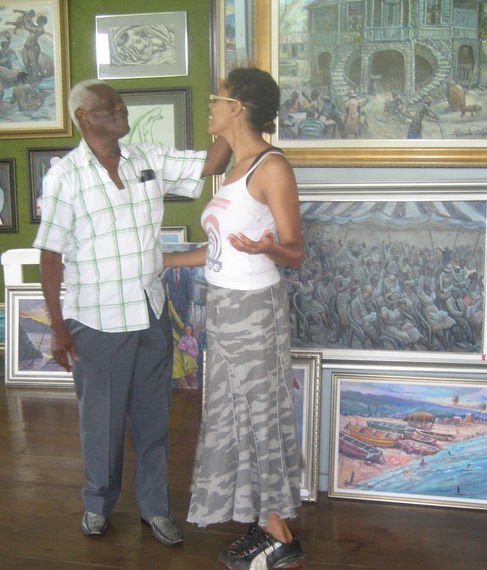 After a long absence from the exhibition scene, Alexander Cooper is back in full force.
Following on his exhibition of works on paper last year, which he claims was just a warming up exercise, Alexander Cooper is celebrating his own 50 year milestone in doing art with an exhibition titled "50 Years – Then and Now". The exhibition opened on Thursday 16 August at the Mutual Gallery.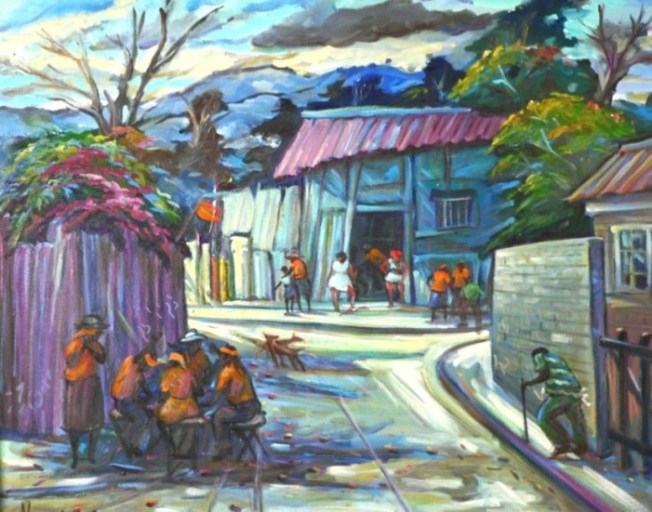 Alexander Cooper is well known as a recorder of Jamaica's community life. His paintings capture the traditional folkways of the Jamaican people, their habits, rituals and social mores. As no other Jamaican painter, he captures the aliveness of the people through portraying their body movements and the alacrity of their step. In portraying the developments that have taken place over the years, the current exhibition depicts the history of the way of life of a people.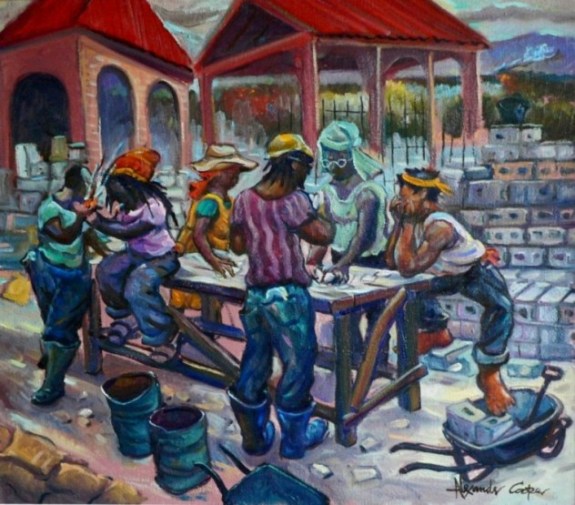 Alexander Cooper is among the first graduates of the then Jamaica School of Art, now the Edna Manley College for the Visual and Performing Arts. He pursued his craft at the Art Students' League and the School of Visual Arts in New York before returning to Jamaica and settle permanently to a long career in Painting.
The exhibition is staged in conjunction with National Commercial Bank, Super Plus Food Stores, Carreras Group of Companies, Ideal Portfolio Services Co., RBC Royal Bank, JN General Insurance, Island Mist Spring Water, BCIC, Wray and Nephew and Kool 97 FM.
For more information contact: The Mutual Gallery – Tel. 929-4302 Ask for Gilou Bauer or Keisha Lee Campbell.