Calabash 2012 – A Literary and Musical Treat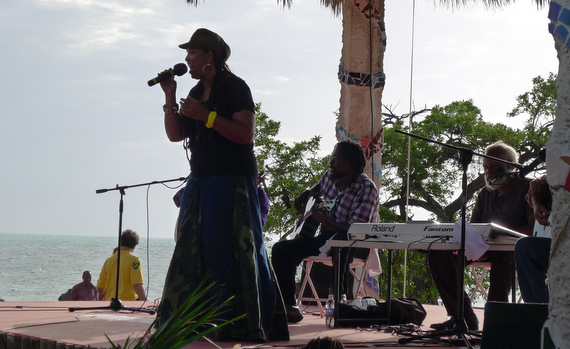 Here's are some links to Tallawah Magazine which has done a nice round up of some of the highlights of the Calabash Literary Festival Weekend:
I especially enjoyed the musical elements. Raging Fire and No-Maddz were the featured bands on Friday night. There was a Sound Clash on Saturday night between a local sound system/DJ and a South African DJ/sound system which was great despite our local guy taking it a bit too seriously. The Calabash acoustic ensemble on Sunday afternoon closed the weekend with a round up of Jamaican music from Independence to the present day.
The members of the ensemble were Wayne Armond, Steve Golding, Seretse Small, Ibo Cooper, Carrot Jarrett, Dale Brown, Sharon Tucker, Ozzie D, and Della Manley.
Regarding the future of Calabash, organizer Kwame Dawes indicated that they were committed to "continuing the work" but declined to say whether there would be Calabash next year.
Let's hope there will be as it's a truly unique Jamaican festival.