"Shub Down & Small-Up Yuself! Diaries of Jamaica By Bus"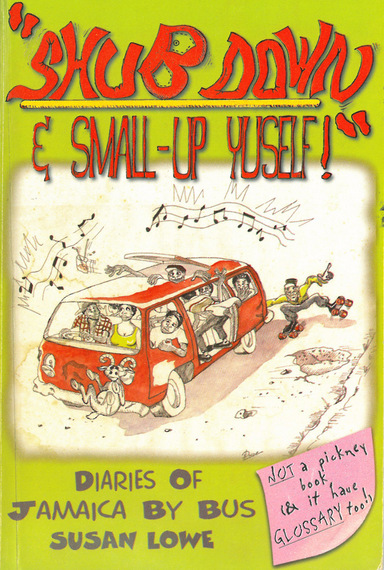 Dr. Susan Lowe has just put out a book entitled SHUB DOWN & SMALL-UP YUSELF! DIARIES OF JAMAICA BY BUS about her adventures on Jamaica's buses.
It's now available on Amazon as a kindle e-book and can be downloaded from this link: Shub Down on Amazon.
I haven't read it yet but it sounds hysterical!
Dr. Susan Lowe is a transformational coach and counsellor with 30 years experience. She is a doctor with an integrative medical practice and founded one of the first counselling websites in the Caribbean.
Susan has authored/edited other creative work, training materials and medical papers and she is also a dancer of 34 years experience, including semi- professional work in New York.
This Jamaican work uses the local dialect in parts (with glossary) and has served as a selected work in the MoBay Community College Jamaican authors series and as a PhD thesis reference for Maitre-asste., S. Tame Durrleman, Department of Linguistics, University of Geneva.
It won Special Mention in the Jamaican national bookwards 1999-2000.
All creative work is forthcoming in e-formats.
Look out for "Yu Get Jook! Adventures of a Jamaican Intern" out within the next year.
You can reach Dr. Lowe via
facebook.com/OnlineCounselJamaica
SEE WHAT PEOPLE ARE SAYING ABOUT THIS BOOK..,