Hopefully Not Goodbye to Calabash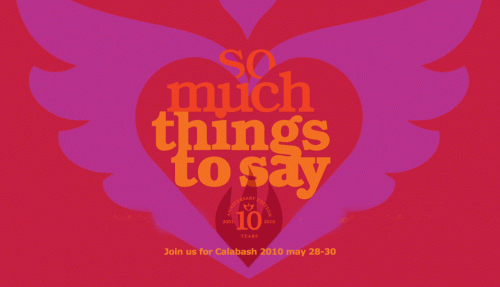 Well, it seems the dust has settled and no one has stepped in to rescue/resuscitate Calabash again as happened last year when the government decided to cough up more money so the show could go on.
I'm still surprised that such a great idea will be no more. Calabash did wonders for Jamaica's tourism product both in terms of the  great numbers of visitors and the increased revenue that it brought in to Treasure Beach each year. Calabash also significantly broadened our offering, away from just the "sea and sand" image that many tourists still have of Jamaica, and introduced visitors to our multi-dimensional nature.
I'm still not clear on how "government authorities" can't find the money to support Calabash but The Jazz & Blues Festival has received US$500,000 in government support in past years, although this year that figure was cut in half.
Hopefully this won't be goodbye and we'll see Calabash pop up again in another form as its organizers have alluded to…
Here are two other blog posts with reflections on Calabash:

Tallawah, Calabash Reflections: Justin Hezell takes pride in literary festival achievement
Active Voice, Calabash wheels…and promises to come again…
Here are some past YardEdge posts on Calabash:
Calabash 2010 A much needed bright spot for Jamaica's tourism
Helen Oyeyemi British Novelist talks about her Calabash Experience