Sezi Entertains @ Jo Jo's Jerk Pit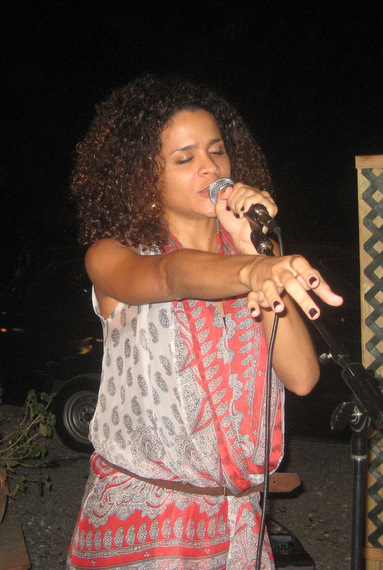 Sezi
Sezi, aka Sarah Silvera, gave an entertaining performance this past Saturday at Jo Jo's Jerk Pit and More at 12 Waterloo Road near Devon House.
Accompanied by well-known jazz guitarist Seretse Small, she offered the large audience a mixture of original material and covers easily as succulent as the mouthwatering fare available from Jo Jo's kitchen.

A relative newcomer on the local scene, Sezi impressed nonetheless, tackling Sade, Annie Lenox and Bob Marley tracks with ease. The standout material, however, were her original compositions, which showcased impressive song writing skills that are hopefully a glimpse of more to come.
All in all, an entertaining and professional show, and we recommend and look forward to the next one!
More info on Sezi @ twitter, myspace, & reverbnation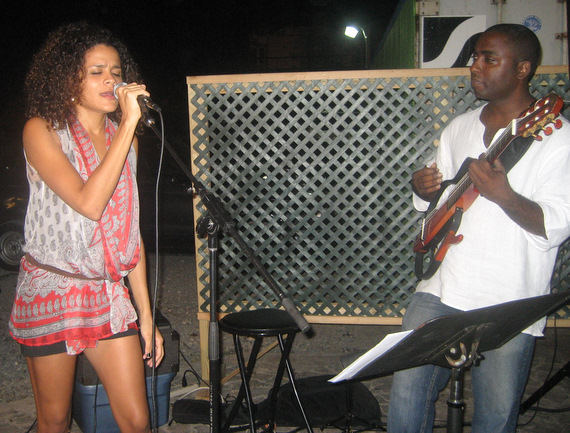 Sezi & Seretse Small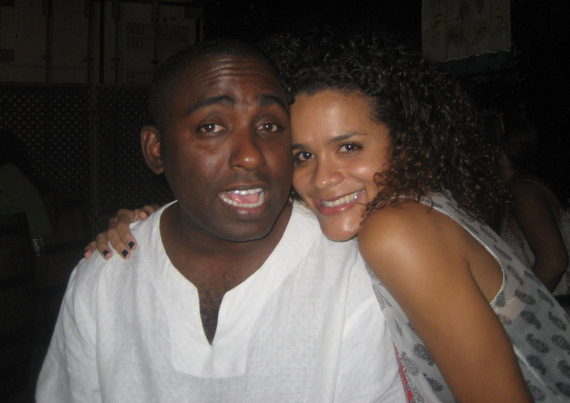 Sezi & Seretse Small after the show