The Restoration of Kingston's Holy Trinity Cathedral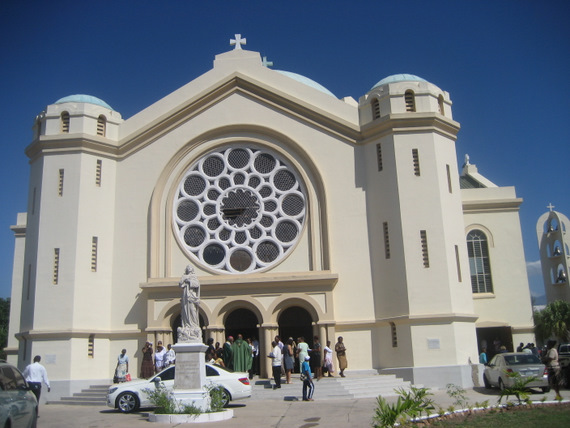 I attended the 99th Anniversary mass at the Roman Catholic Holy Trinity Cathedral on North Street last Sunday and was completely pleasantly surprised by the amazing restoration  program that is underway there.
For those who don't know, the inside of the Cathedral was completed painted over with several layers of grey paint in 1970 (supposedly because the beautiful wall murals were a distraction to the congregation).  The restoration of the entire inside of the cathedral has been ongoing since 2007 spearheaded by a team of Spanish restoration experts who came to Jamaica and trained a group of community residents in the delicate art of restoration.

Their talent and hard work is evident and much appreciated as the Cathedral's newly restored wall murals and panels of stained glass are simply amazing. The Cathedral is a place Catholics and all Kingstonians can be proud of.
Visit the Holy Trinity blog for more information on the 99th Anniversary Mass and the Holy Trinity Cathedral