Tanya Stephens and Tessanne Chin for ECLECTIC – January 21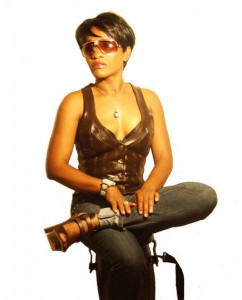 SAVE THE DATE!  Saturday January 21, the Courtleigh Auditorium will be the place to be as Griot Music presents a live music show featuring Tanya Stephens, Tessanne Chin and Dubtonic Kru with an after party with selectors ZJ Electra and DJ Smoke from Rennaissance.
The night will begin with the poetry of Cherry Natural, Randy McLaren, Najuequa Barnes, Ganja, Samuel Gordon and Simone C. Simpson, alternating with a performance by the 2011 GBOBJA winner and Dubtonic Kru.
Gates open at 7pm.

ECLECTIC is the brainchild of Seretse Small, CEO of Griot Music. Seretse is a guitarist and educator who is an advocate for live music and the systematic development of the Jamaican music industry.
Seretse has over thirty years of experience in producing and promoting live music  and strives to provide diversity in his show offerings.
The aim of ECLECTIC is to have an event that combines several art forms but at its heart is a party.
The first ECLECTIC was produced at Suzie's bakery in 2010 and despite the rain was a great show. It was held in Suzie's parking lot and featured live music, art, and poetry. The first show showcased Nomadz, Sezi, Ellan Neil and Crimson Heart Replica.
ZIP FM returns as the primary media partner and the club section of the event is expanded with inclusion of two selectors DJ Smoke and ZJ Electra.
Tickets are available at Max Brown Ltd in Sovereign Centre.
Presold $2,000 and $3,000 at the gate.
Griot Music Limited is a full service music company based in Kingston, Jamaica with divisions in recording, equipment rental, live music bookings, jingle production and music business education.
For more information see facebook page or contact: Seretse Small, (876) 345-0735 or seretse@griotmusic.com