Michael Franti & Cherine Anderson Together at Redbones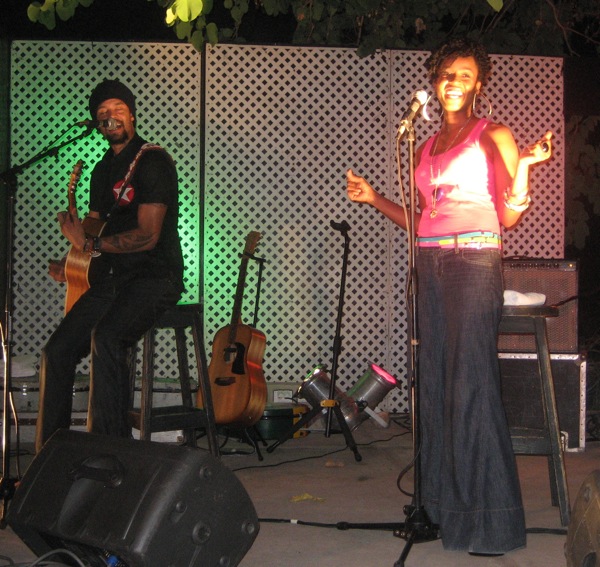 Michael Franti and Cherine Anderson performing at Redbones Blues Cafe
Michael Franti, internationally renown musician and social activist, performed for the first time ever at a club in Kingston last night at Redbones Blues Cafe. Along with Jamaican songstress, Cherine Anderson, Franti entertained the enthusiastic audience with tracks from his new album "All Rebel Rockers" many of which feature Cherine Anderson.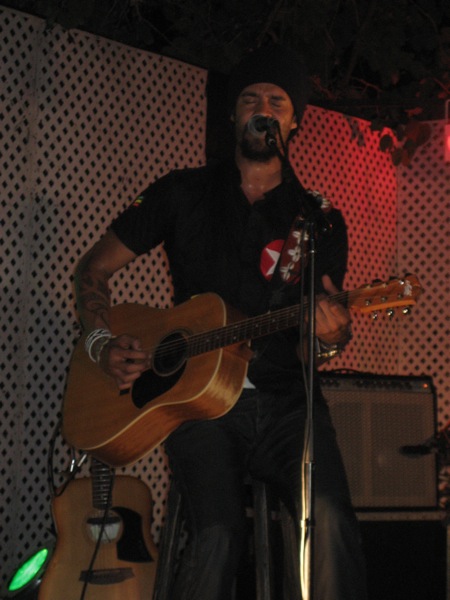 A hugely popular artist, especially on the West Coast of the USA, Michael Franti is a newcomer to Jamaica but his music is obviously heavily influenced by reggae, and in fact his latest album was produced by well known Jamaican producers, Sly and Robbie.
A musician, singer and poet, Franti has teamed up with Anderson for his last album. Anderson definitely adds a sultry and sexy vibe to the show, along with her powerful vocals. They make a dynamic duo especially evident in their duet, All I Want Is You.
Now on a world tour to promote  his new album, Franti stopped off at Redbones to thrill his fans and introduce many others to his music. Franti had audiences clapping, singing and dancing.  Spreading his message of peace and love, Franti has definitely earned some new fans here in Kingston.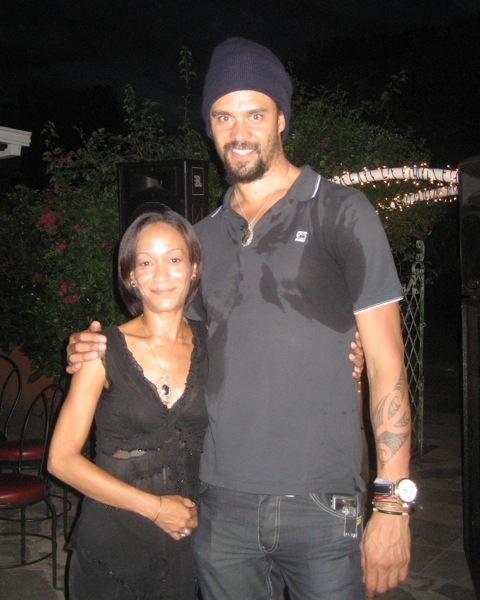 Shelly Ann Chin See, Manger at Redbones with Michael Franti