The KOTE Ward Theatre Project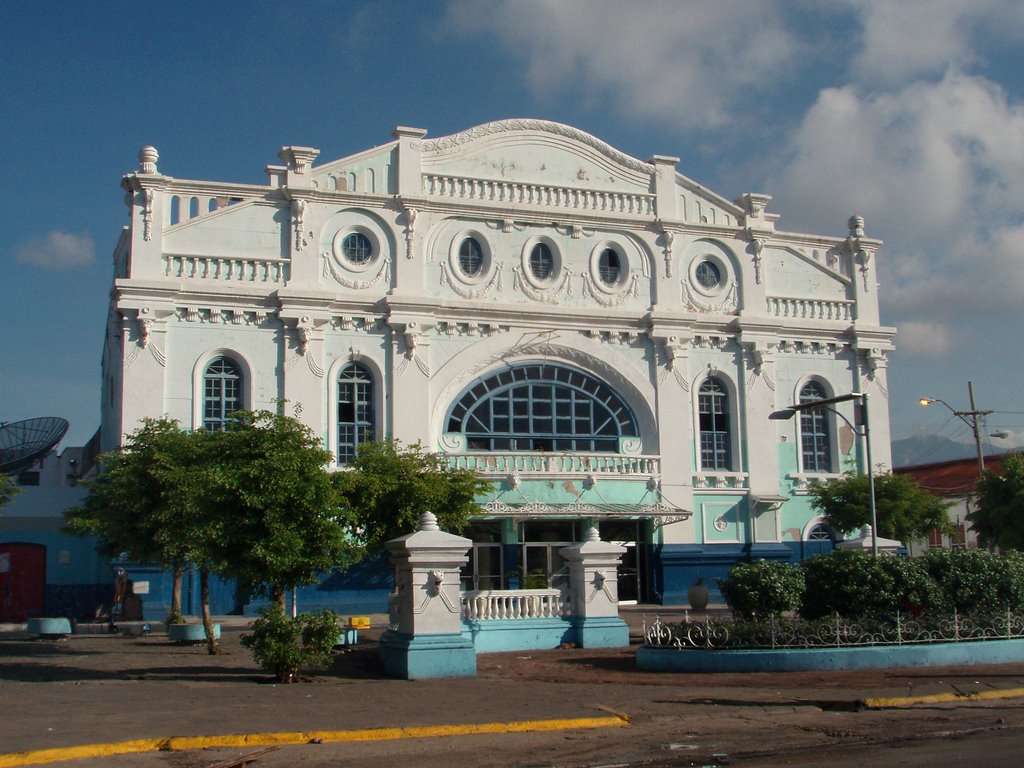 The Ward Theatre as we know it was built in 1912 and is the third theatre to stand on the same site since 1775.
It stands as a Jamaican landmark and a showcase for the nation's culture. Its mission is to function as a civic & cultural centre thus providing a home for the development and exposition of the Performing Arts. Unfortunately however it has been closed to the public for a number of years as it is in need of repairs.
KOTE 2014 intends to bring public awareness to this heritage site by fostering community and national unity through the medium of Performing Arts.
There will be a KOTE concert to be held this Sunday June 22 at 4pm is $1500 ($500 for students with ID and Children under 12 yrs).
Following the KOTE Volunteer Community Cleanup (June 14-15), the space has been brought into a "useable" condition. While there is no doubt renovation needed on the building, this event intends to re-introduce Ward Theatre and its cultural importance to the General Public and revitalize a restoration campaign for the building.
For the KOTE Concert, they will be showcasing live music, theatre and dance performance including the following nine (9) groups/people:
1. ALPHA BOYS SCHOOL ORCHESTRA
A non-profit vocational school serving at risk boys 8 and 18 years old. Founded in 1880, Alpha has been administered since 1890 by the Religious Sisters of Mercy, a catholic order of nuns. Of the vocations taught, music has been the most prolific. Alpha boys have influenced the direction of jazz, ska, reggae and dancehall worldwide. The celebrated careers of jazzmen Jo Jo Harriot and Dizzy Reece, ska pioneers the Skatalites, roots reggae vocalist Leroy Smart and dancehall deejay Winston Foster, aka Yellowman, all began at Alpha. In the words of The Telegraph (UK), Alpha Boys School "helped release the spirit of one of the most musical islands in the world."
2. A TALE IN FOUR performed by The Moder-Ashbourne Gang
Rosina Christina Moder – Recorder
Peter Ashbourne – Piano & Violin
Joel Moder-Ashbourne – Piano
Jeremy Moder-Ashbourne – Drums
Jamaican born Edna Manley professor/composer/performer Peter Ashbourne OD will be joined by his wife, Austrian composer/performer and executive director of the Music Unites Jamaica Foundation Rosina Moder. Together they will be joined by their sons Jeremy and Joel Ashbourne to complete their showing as one of the most musical families in Jamaica.
3. CELLO PERFORMANCE by Cat Coore
4. TROVA by Luis Felipe Bellorín
Acclaimed Venezuelan Poet, songwriter, compositor, essayist and academic will be performing Trova music which is one of teh great roots of Cuban music.
5. RELATIONSHITS by Jean Small
Internationally respected Guyanese professor Dr. Jean Small has taken to writing directing and acting in solo performances on issues of the human condition. In this piece created specifically for KOTE 2014 she highlights the dynamics of relationships. Symbolized by the meeting of the thumb and the index finger in the expectation of creating a new shape which in reality makes zero.
6. LIFE by Fabian Thomas
Fabian is a theatre practitioner, writer and, through Sankofa Arts and Facilitation, a trainer and communications consultant. These spoken word performance pieces focus on the balancing act called life and are written & performed by him.
7. STREET MEETS STUDIO : Relationships: Time, Space, Music, People
Choreography: Kerry-Ann Henry, Neisha-yen Jones and Bullet Proof Clique
Music: Neisha-yen Jones, Ewan Simpson, Kerry-Ann Henry & Tafani Buschaecab.
Accompanists: Henry Miller, Kevan Douglas, Jordache Jones, Tafani Buschaecab
Artistic Director: Kerry-Ann Henry
Kerry-Ann Henry is currently the Director (acting) of the School of Dance at the Edna Manley College of the Visual and Performing Arts, Ballet Mistress for the National Dance Theatre Company, NDTC, Artistic Director for Street Meets Studio, and founding member of EdTTech Jamaica.
Street Meets Studio is a performance based company that investigates how 'street' styles/performances and art are influenced by and/or dissected by the space, setting, rules of engagement and protocols of what is considered Studio/Studio Practice. Artists include writers, dancers, musicians, actors, visual artists and theatre technicians and will rotate as the nature of the project changes.
8. Dub Poetry by Randy McClaren
9. No-Maddz
dub poets/actors/musical group that combine theatricality with witty musicality. They are the recipients of Prime Minister Youth Awards 2005, 2006, 2007, 2009 and the only group to win perfect 10 in JCDC.