Kingston on the Edge Returns for 2014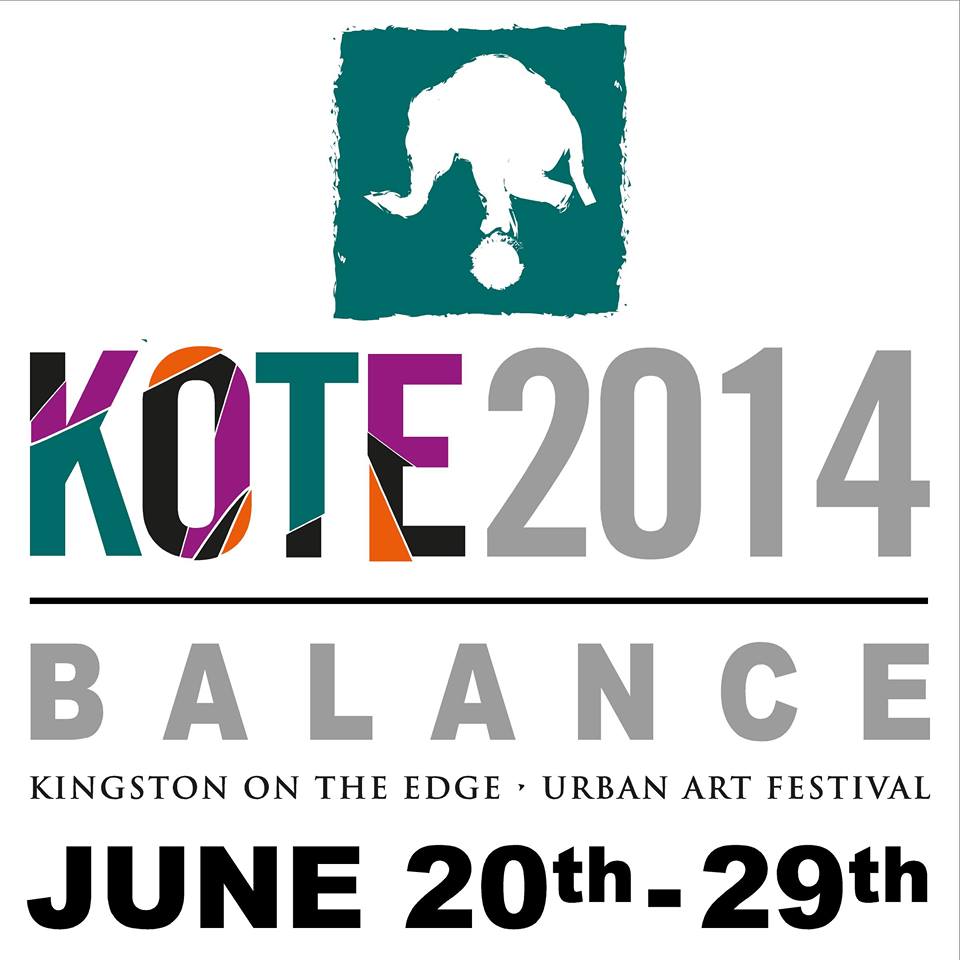 Kingston on the Edge (KOTE), the largest visual and performing arts festival in the English speaking Caribbean, will kick off its 7th iteration on Friday the 20th of June, at Redbones Blues Cafe.
The festival, which features the latest work by some of Kingston's leading painters, sculptors, dancers, dramatists, performance artists, poets and musicians (among others); will be a nine day long exploration of the artistic spirit of Kingston, one of the world's famous cities.
The theme of this year's KOTE festival is "Balance", and participants have been invited to interpret the theme as they see fit, with a view to creating an open conversation about what is an issue of central importance to us all.
As usual, KOTE takes place in a wide variety of venues and spaces, from the seaside to the mountains, providing a reminder of the multiplicity of possible experiences in our city.
Particularly exciting for the organizers (and many others, based on the response) is the KOTE event at the Ward Theatre, on Sunday, June the 22nd. Part of ongoing efforts to revitalize the Ward Theatre in particular, and downtown in general; the event presents a mix of classical, jazz, ska and modern music, with dance, drama and performance art as well.
The event at the Ward is a good microcosm of the festival as a whole; providing, as it does, a space for different art forms and artists to meet, influence and combine with each other; a necessary part of a healthy artistic process.
KOTE 2014 will last nine days, from the 20th the 29th of June, and more information will be available at http://www.kingstonontheedge.org/, on the festival's Facebook page, on Twitter and also in traditional media.