Kingston on the Edge (KOTE) 2016 Logo Competition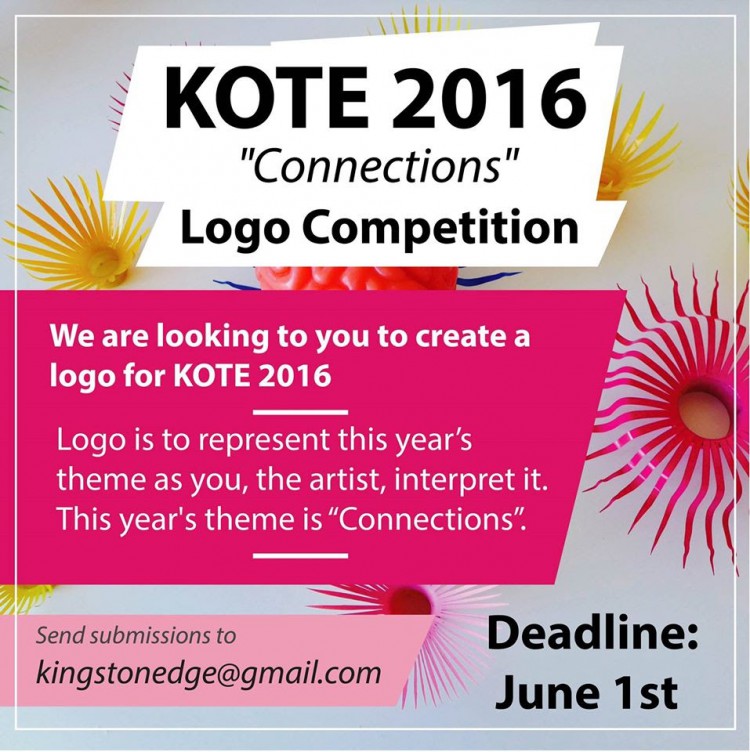 Kingston on the Edge (KOTE) 2016 – Kingston Art is Happening
KOTE 2016 runs from June 17 – 26. 
KOTE is Jamaica's urban arts festival which happens every year in Kingston. Past KOTEs have showcased Jamaica's plethora of artists, dancers, actors, musicians, singers and more!
Create a KOTE 2016 Logo
Interested in helping KOTE with a fresh new look for 2016? Create a logo for KOTE 2016.
Submissions should be sent to kingstonedge@gmail.com.
Deadline is June 1st.
Guidelines: Logo is to represent this year's theme as you, the artist, interpret it.
This year's theme is "Connections".
For more info: kingstonontheedge.org/logo-competition/
Artist Deadline Dxtended
Kingston on the Edge (KOTE) 2016 has extended its deadline for artist submissions to May 15th.
Check out our YardEdge archives for lots on past KOTE events!