Area Youth Foundation Trains Youth on Starting Their Own Businesses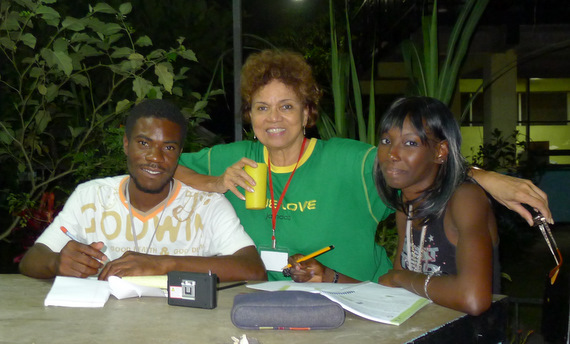 The Area Youth Foundation (AYF) recently took thirty young men and women from the inner city to Tapioca Village in St. Mary for a three day workshop on how to start their own businesses and write a business plans.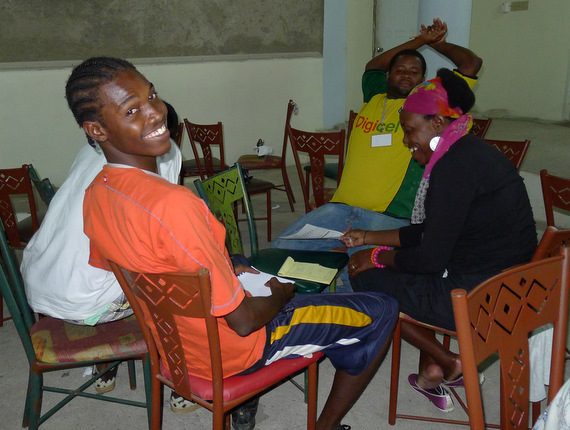 The workshop was conducted by AYF Executive Director Sheila Graham with James Bell, Karin Wilson Edmonds and Matthew McLarty, who taught the young people the basics of starting their own businesses. The workshop included sessions on market research, marketing strategy, operations, and basic accounting.

The participants were from various inner city communities around Kingston including August Town, Denham Town, Hannah Town, Waterhouse, and Tivoli Gardens. Some of the persons who attended the workshop have already started their own businesses in ornamental fish farming but most of the participants are in the planning stages of their ventures.
According to Sheila Graham, the weekend workshop was to "provide participants with an immersion experience in business planning under the guidance of experienced business coaches". Graham explains, "The participants thoroughly enjoyed the experience and gained valuable knowledge on how to go about starting and marketing their businesses."
AYF is a charitable, non-governmental organization which, since 1997, has been working with young people in the inner cities to assist them in developing additional life skills and business training. AYF often uses an arts based approach and focuses on building bridges of friendship between the divided, marginalized communities of Kingston.
This project is being implemented with funding support from the European Union and the Jamaica Social Investment Fund.