Stereo Massive Gets Ready To Groove Devon House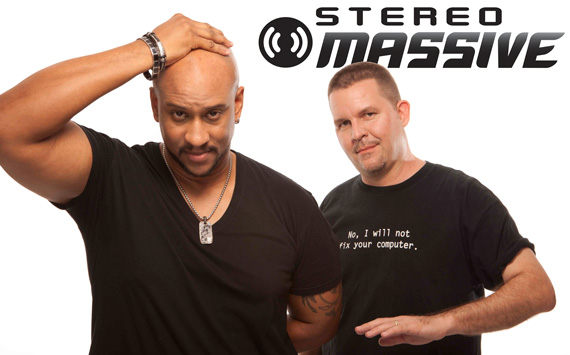 House music lovers and dance floor fiends, be on your guard – Stereo Massive, Jamaica's premiere house music production and dj duo, will be at your service this Thursday, May 19th 2011, at Nowhere at the Devon House Pub!
A monthly event put on by electronic music aficionados Peter Silvera, Omar "Sharky" Martin, Charles Lazarus and Kwame Frederick, Nowhere features resident DJs Charles & Kwame spinning their signature tech and minimal styles along with special headliners and guest. Music starts at 9 pm, admission is free, and funk will be provided at no charge to those who have left theirs at home.
YardEdge will have more on Stereo Massive in the near future, so stay tuned…
More info here: