Area Youth Foundation- Transforming Lives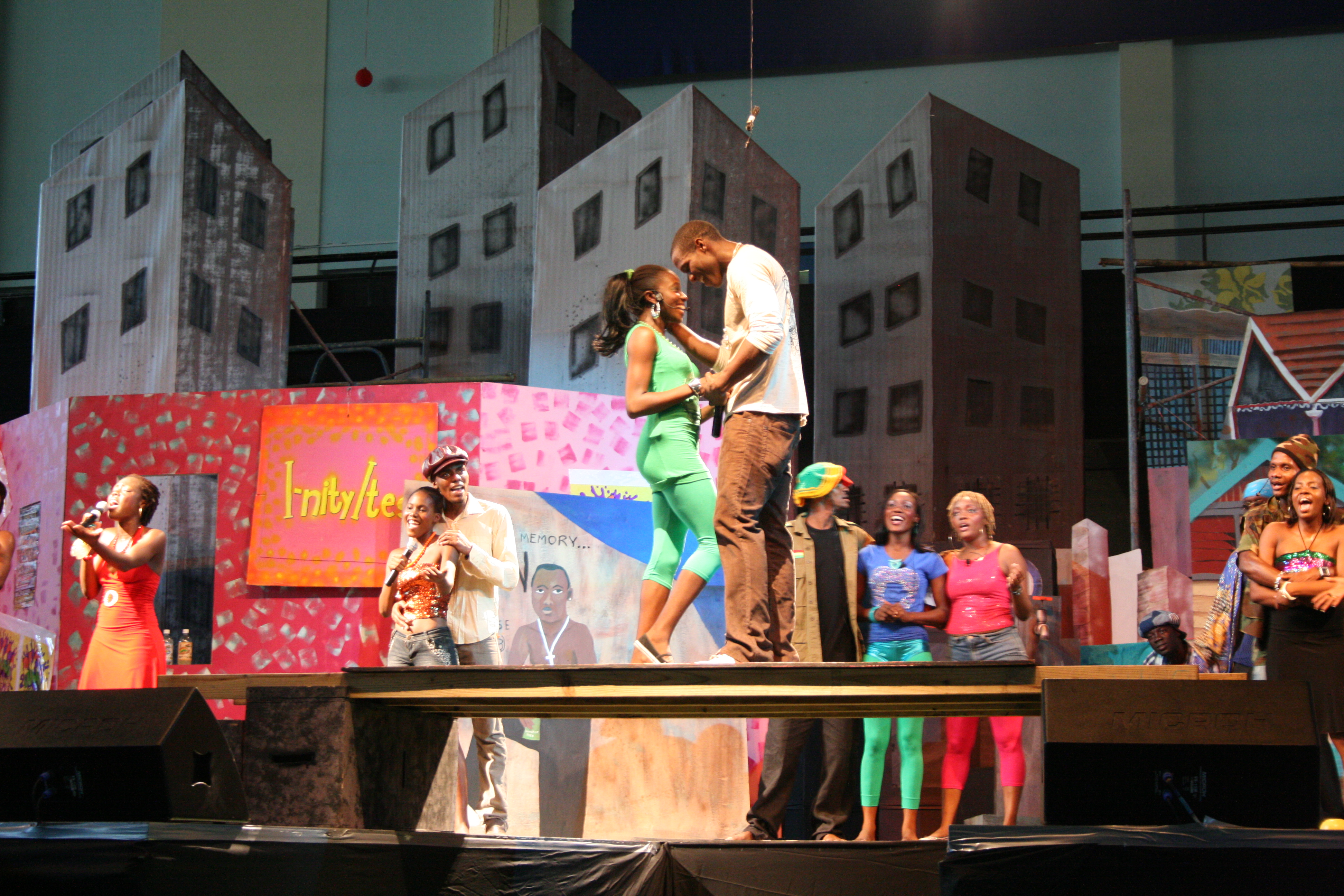 Scene from 'Bus Big'
YardEdge talks to Sheila Graham, Founder of The Area Youth Foundation, about how the arts can transform lives in the inner city.
YardEdge: What is the Area Youth Foundation?
Sheila: The Area Youth Foundation is a charitable, non-governmental organization which, since 1997, has been changing the lives of young people and building bridges of friendship between the divided, marginalized communities of Kingston.

YardEdge: How and when did it get started?
Sheila: AYF evolved out of a project of the (now defunct) theatre production company TCL (The Company Limited). In 1997, I was Managing Director of TCL and the company undertook to produce Nigerian Nobel Laureate Wole Soyinka's "Beatification of Area Boy" and stage it at the Ward Theatre in the heart of Kingston.
The production presented for TCL an opportunity to bring to the inner-city a work of art of the highest standard, one which, with its origins in "mother Africa", we hoped would magnetize the young people of inner Kingston, and particularly the young males. On that basis, we set out into the "war zones" and soon had recruited one hundred teenagers and young adults into a five month period of preparation that would seek to develop character and build artistic skills for display when Soyinka returned in July 1997 to hold auditions. The Area Boy Project was created carry out these plans.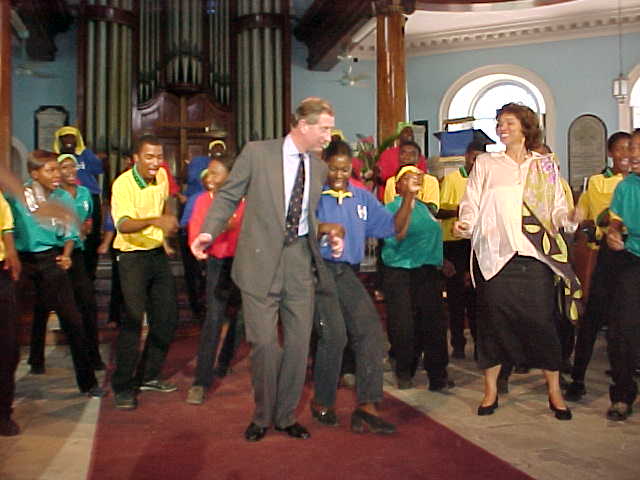 Dancing with the Prince
When "Beatification" closed in November, the project was deemed to have ended and a "graduation" was held giving certificates to those who took part as trainees.  An unforeseen development was that persons who saw "Border Connection", never intended for more than the one performance, began asking for it to be performed for important civic events: Emancipation Day, Independence, the Norman Manley Award for Excellence. The project directors were forced to regroup the young people and rehearse them to perform on these occasions.
Parallel to this, and unknown the project leaders some of the young people, led by James Bell (now AYF's General Manager), unwilling to accept that the project had ended, continued having meetings at the same venue and had even decided to create their own newspaper.These circumstances led the leaders to continue the project and the Area Youth Foundation was born.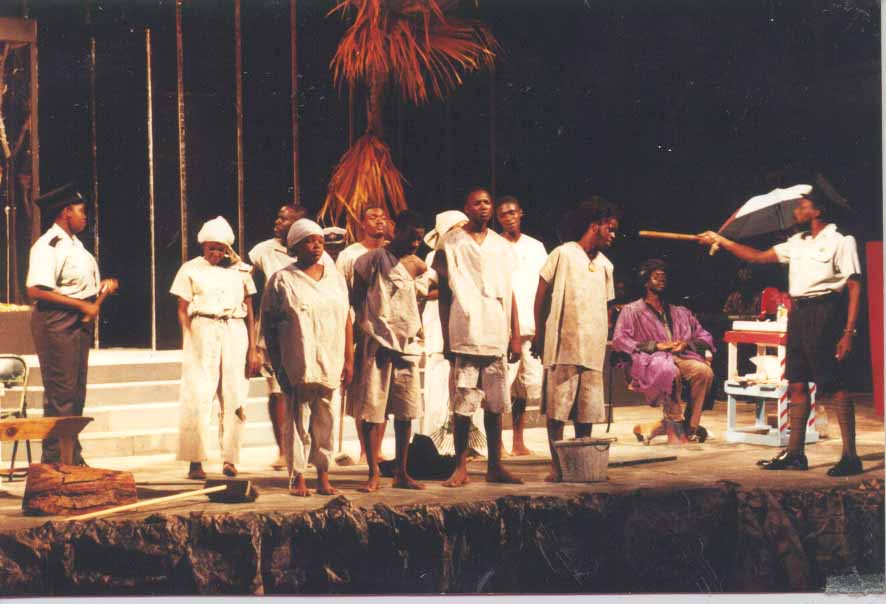 Scene from 'Beatification of Area Boy'
YardEdge: What are you trying to achieve?
Sheila: AYF's processes harness the expressive arts as educational, social, cultural development tools to:
*Stimulate personal development and behaviour change
*Impart useful skills which enhance opportunities for employment
*Carry out programmes for violence prevention and the promotion of healthy lifestyles
*Carry out programmes in marginalized communities for the promotion of social cohesion
Ultimately, the programme aims to produce leadership cadres able to influence in a positive way, the nation's growth and development.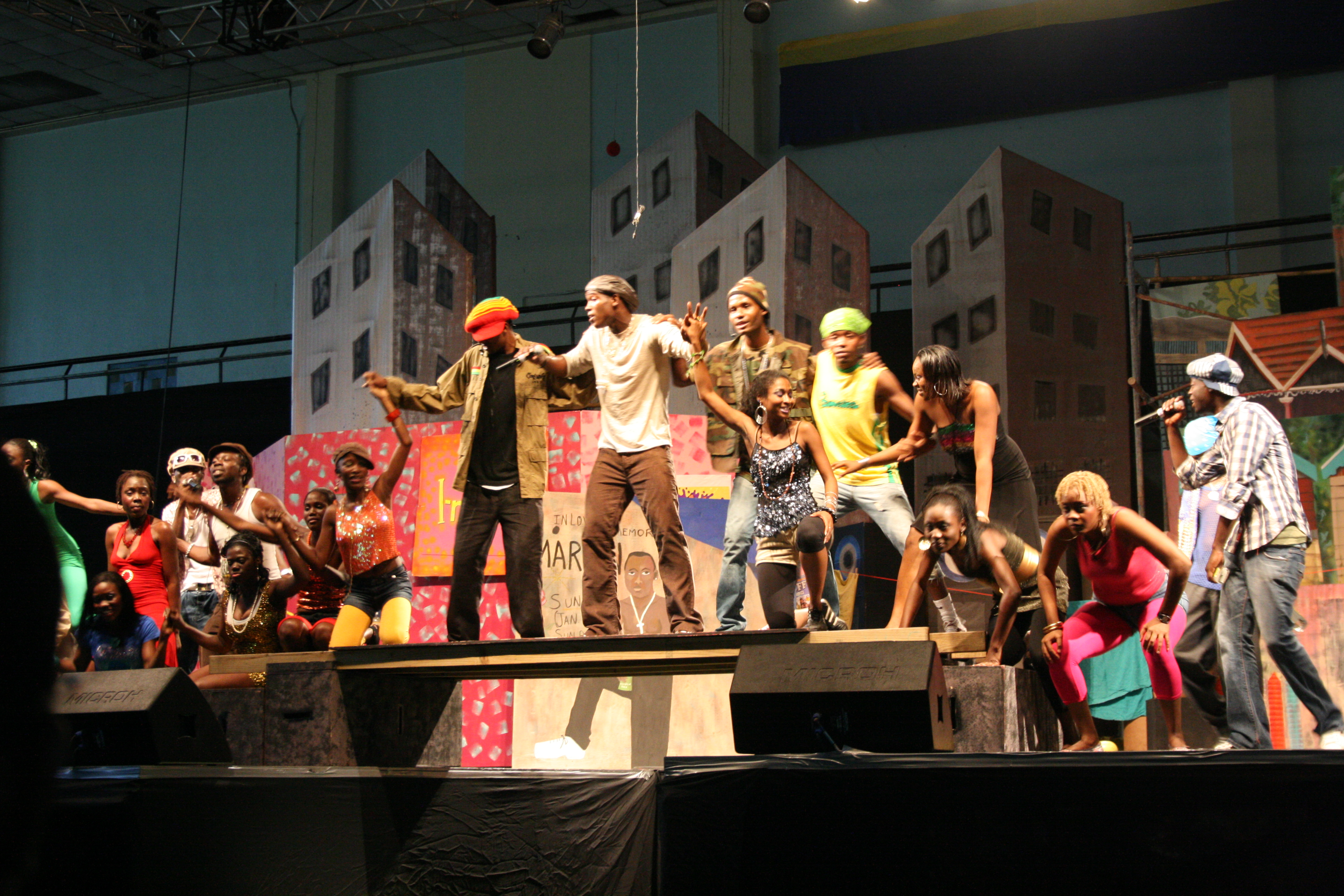 Scene from 'Bus Big'
YardEdge: What are some of the major achievements of AYF so far?
Sheila: First and foremost, the 500+ direct beneficiaries of its programmes – the young people who have seized the opportunity to grow, learn and make a positive contribution to their society. Against the backdrop of the city's high levels of crime and violence, and its inner city's often fragmented, warring communities, the AYF's success and impact lies in its ability to harness the expressive arts as educational, social and cultural development tools to stimulate personal development and behavioral change; advance the imaginative talents of excluded people in the creation of democratic and inclusive societies; and carry out programs for violence prevention and the promotion of healthy lifestyles.
The AYF's outreach programs have included an unprecedented community sports and cultural celebration that brought the troubled communities that flank Mountain View Avenue together after violent local elections of 2003; collective mural creations in some of those very areas; and an All in Pictures Project that involved mostly young men, gathering to create photo-novelas around themes of their choosing (HIV awareness, unemployment, and drug and child abuse).
The organization has a performing company that produces live theatre, music videos, docu-dramas and documentaries.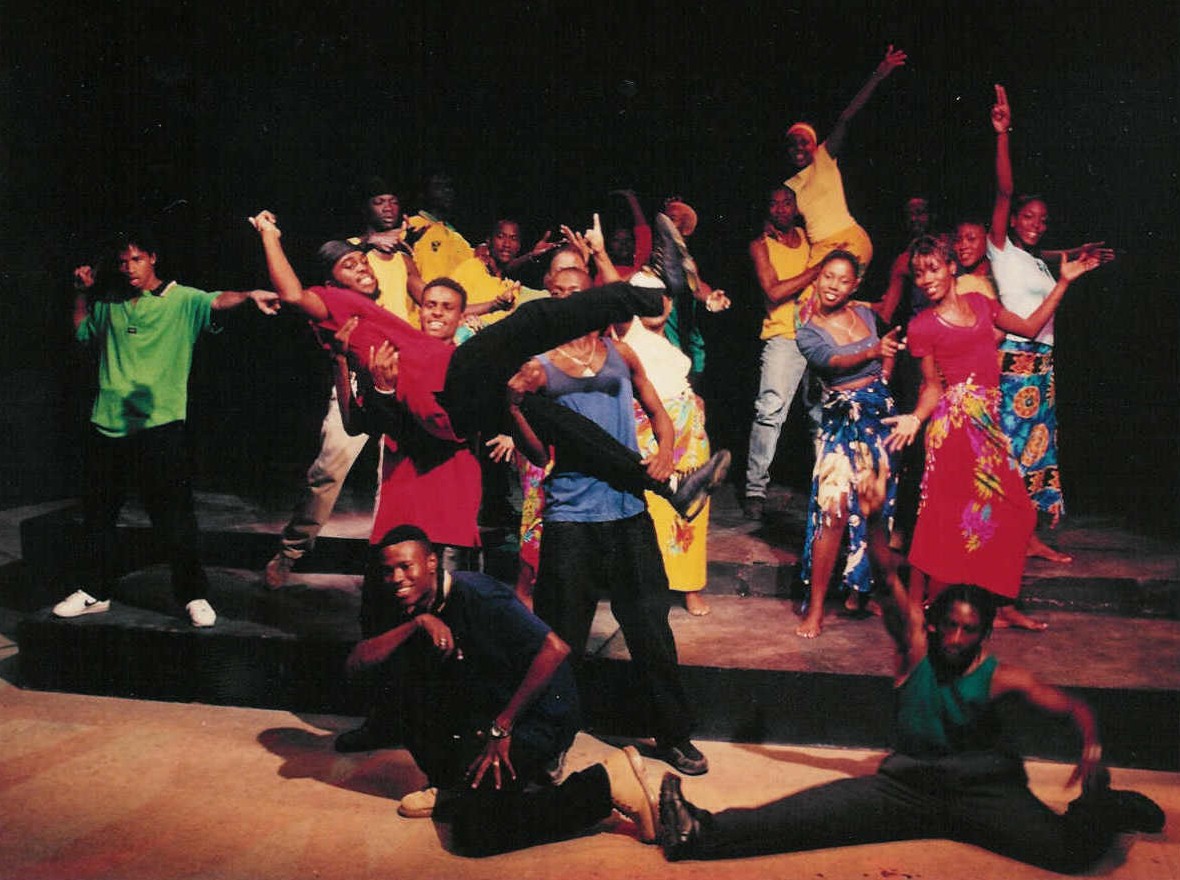 AYF crew preparing for 2001 UK tour
YardEdge: What have you enjoyed, not enjoyed?
Sheila: I enjoy watching transformation. I see a lot of that as I work with the young people, their families, their communities. It is very rewarding to see motivation replace resignation, hope dawn where there was only despair, self-esteem replace self-deprecation.
What I do NOT enjoy is the difficulty in raising funds to do our work.  I've also repeatedly sworn I'd NEVER go on tour overseas again. That is extremely stressful. On the last one, the whole company came down with chicken pox. If we ever travel again, it will have to be with a tour manager – not me.
YardEdge: Are you happy with the level of success you're getting?
Sheila: We are happy with the quality of our work, we are happy with appreciation it receives. I am not happy that the potential to be really effective is stymied by lack of financial support.
YardEdge: What have been your biggest challenges?
Sheila: Fund-raising.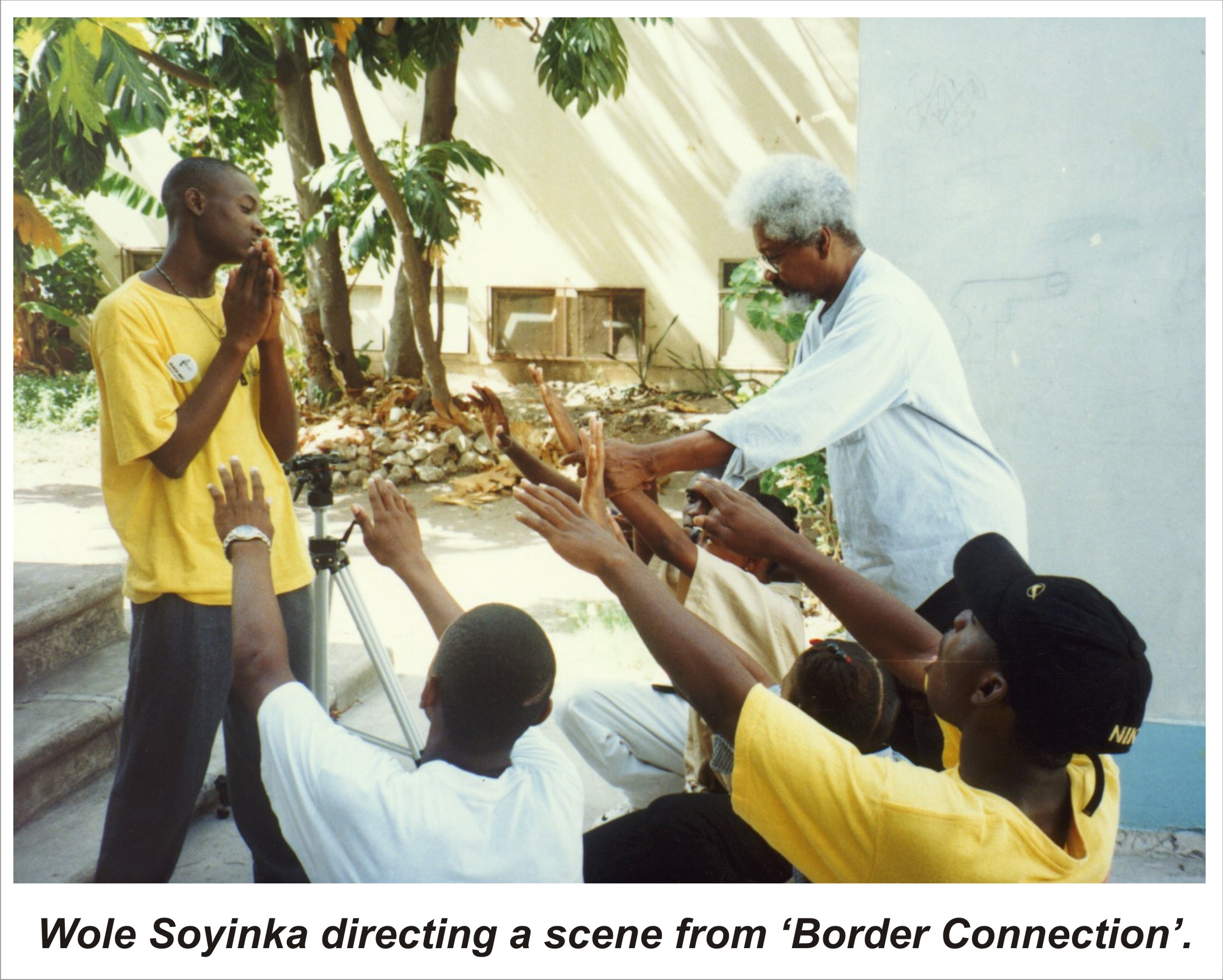 YardEdge: Biggest rewards?
Sheila: To see young people succeed.
YardEdge: What are the plans for the future?
Sheila: A permanent home with a purpose built performing space; an endowment fund that we can invest and have to meet the recurrent expenses that grant funds never want to cover; to see the long-planned Area Youth Academy come about; to make a movie of our musical.
YardEdge: What kind of help do you need? How can people get involved?
Sheila: We need an active, dynamic support group of folks who share our vision and are willing to commit time and talent to seeing the Foundation achieve its full potential and make the kind of positive impact on the society that it is capable of making.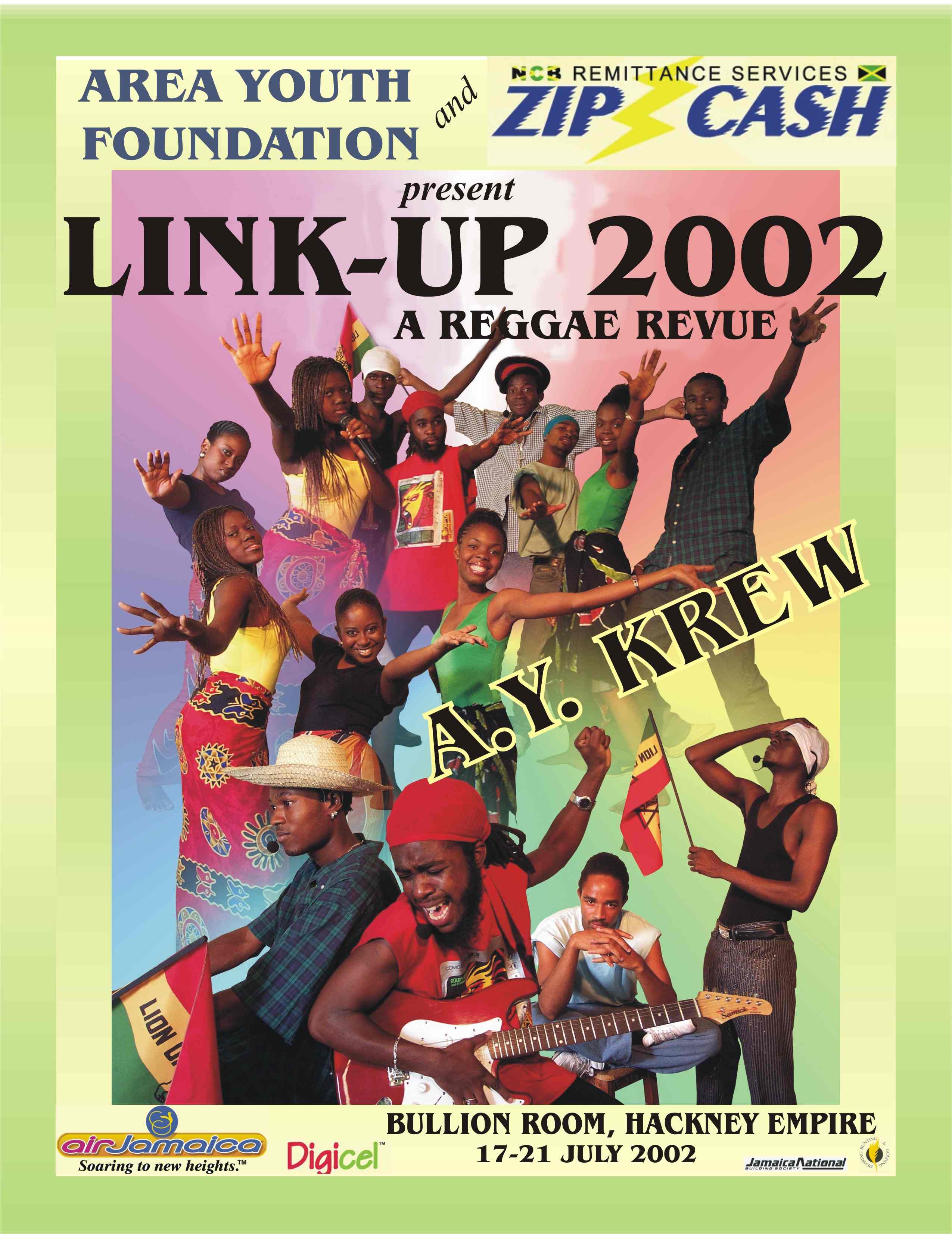 YardEdge: Final thoughts?
Sheila: I want to thanks the hundreds, yea thousands, who have believed in us, trusted us with their young people and shared generously of the little they have. They have made it all worthwhile.
Contact Information:
Sheila Lowe Graham-Executive/Artistic Director
James Bell-General Manager
66 Barry Street
Kingston.
922-4231; 388-3291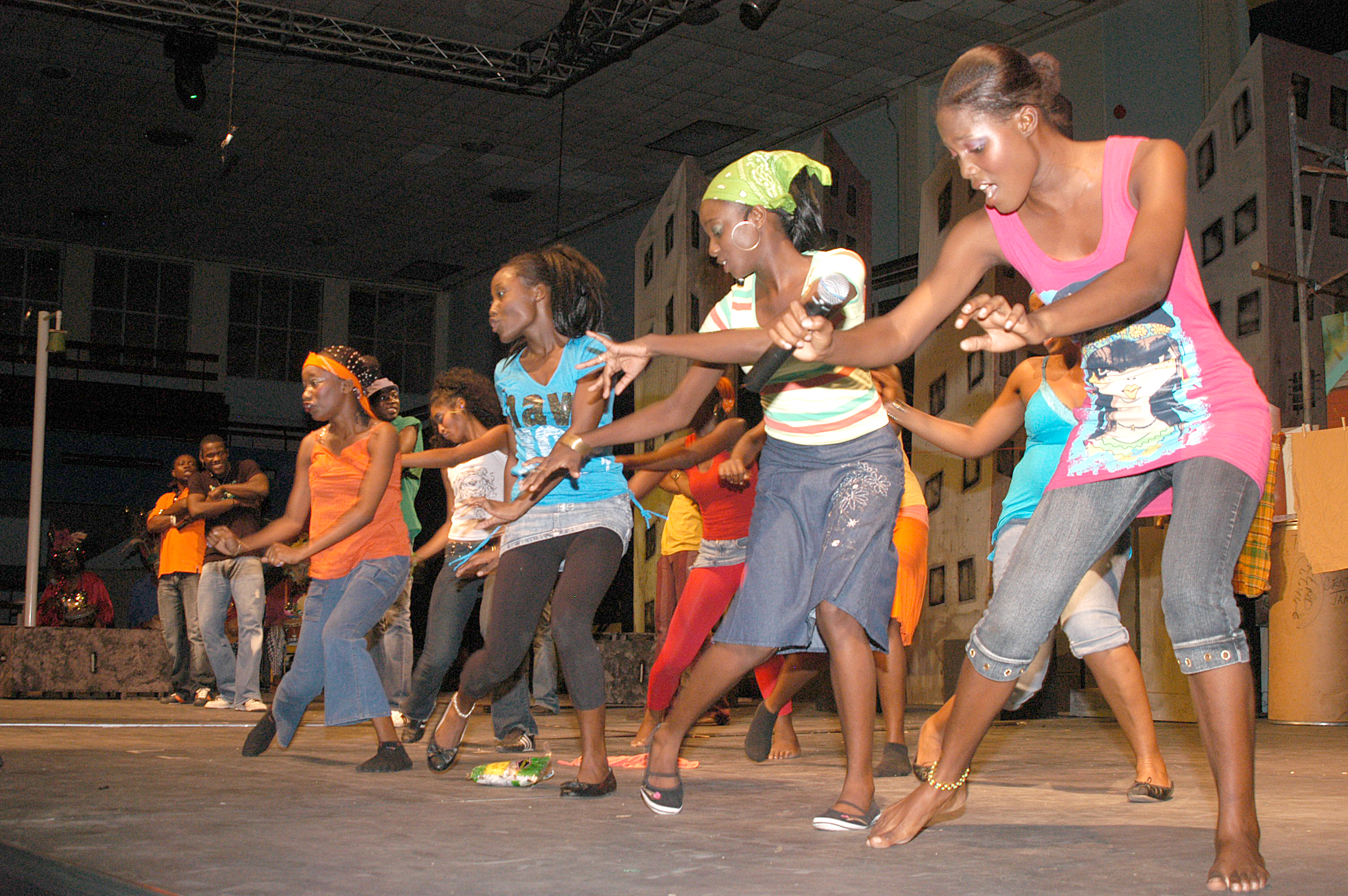 Scene from 'Bus Big'