HAIRPEACE: A Celebration of the Healing Power of Friendship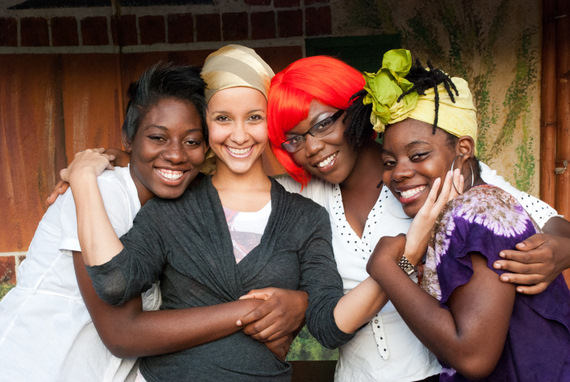 Fabian Thomas and Sankofa Arts & Facilitation's presents its new production HAIRPEACE, scheduled to open August 19 and run until September 18 at the Pantry Playhouse.
The play is written by Janice Liddell, who also wrote the highly-acclaimed Who Will Sing for Lena? and depicts the lasting bond of friendship between 4 women with different hair 'expressions', as they gather for the 40th birthday party of Carmen, a cancer survivor.

The play also explores the relationship between 3 of the women and their mothers, as well as the issue of alcoholism with a well-crafted mix of comedy and drama
Director Fabian Thomas has assembled a stellar cast of actresses: Julene Robinson, Noelle Kerr, Marguerite Newland, Faith Gordon, Veronique Smith, Kerrie Ann Cameron, Shanique Brown and singer/songwriter Althea Hewitt (who alternates with Brown).
This is the second time Thomas is directing HAIRPEACE and explains the script's "…simple, yet powerful truth, humour and heart" as the reasons for him being drawn to revisit the play.
Thomas also points out that he was also influenced by the fact that the play's subject matter provides a unique opportunity to twin efforts to promote the production with raising awareness about cancer and substance abuse.
Jamaica Cancer Society and Woman Inc. have both taken benefit fundraising nights and Thomas hopes other organizations, NGOs, and groups that focus on women's health and well-being will follow suit.
HAIRPEACE will play on Fridays and Saturdays at 8 p.m. and Sundays at 6:30 p.m.
For more info contact: Fabian Thomas, Sankofa Arts & Facilitation, sankofaaf@gmail.com
See facebook page