New Works by Julia Wilmott Opens at Roktowa Gallery November 7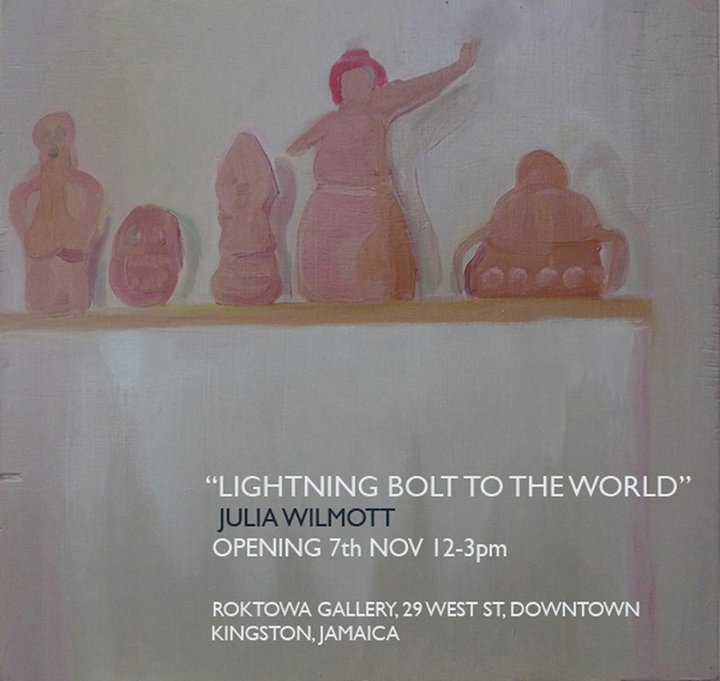 ROKTOWA Gallery presents "Lightning Bolt to the World" by Artist in Residence Julia Wilmott on Sunday, November 7.
Curator, Melinda Brown has this to say about the upcoming exhibition, "Julia Wilmott commenced her six week residency at ROKTOWA after four months of wandering the Caribbean. Pairing down the psychedelic pigments of the tropics and balancing them with the ominously dark skies of recent tropical storms she paints moody architectural portraits of objet d'art and people as though she's invited the spirit of Morandi into her cavernous ROKTOWA studio".

The artist elaborates, "This exhibition of paintings is the result of a six week residency at ROKTOWA, an independent arts collective housed in the original Red Stripe factory in Downtown Kingston. Working directly from still life observations, the paintings document the erratic and insular qualities of the building's interior space."
ROKTOWA has also recently opened a pop-up store at Red Bones called Glyph, as an outlet for the fine and applied art that they have been producing in their downtown studios.
They are also going to be opening a gallery in the foyer of the Pan Jam building on Friday the 12th of November.
For more information contact Melinda Brown at melinda@roktowa.org.