JCE is the Number One Kingston Tour Company on TripAdvisor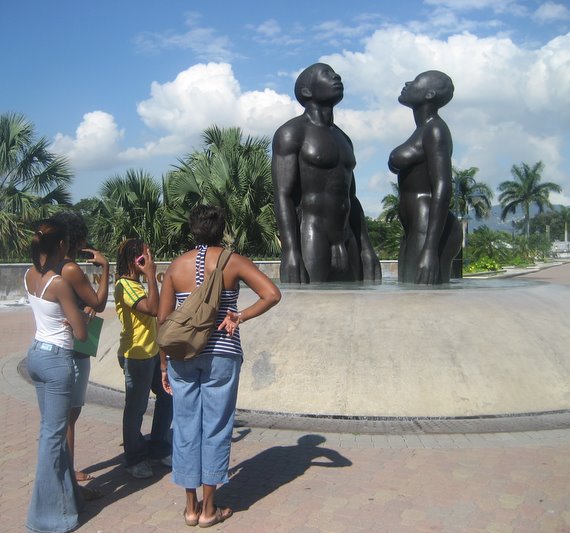 Looking for a company that does tours of Jamaica? JCE is the Jamaica tours company focusing on cultural tours of Jamaica.  
Here's an update from Karen Hutchinson from Jamaica Cultural Enterprises  (JCE) on what's happening at JCE, the cultural tour company in Jamaica…
We're Number One on TripAdvisor!
JCE is the number one ranked tour company in Kingston on TripAdvisor! Take a look for yourself here!
Upcoming tours
 1. Kingston City Explorer Saturday, March 31 – This tour will be a romp through the city incorporating music, food, art and heritage. Expect a fun filled time spent with interesting people.
2. Barrington Watson Retrospective Saturday Tour Saturday, April 14 – This will be the last in the series so take advantage of this great opportunity to chat with perhaps the most important Jamaican artist still living.
In the pipeline

 A Vintage Kingston Tour to be launched in April. On a Sunday morning come out with us and be entertained by the sprightly and deeply knowledgeable Ainsley Henriques. We will explore, in collaboration with specialist community guides, neighbourhoods in Jamaica that have an amazing story to tell. Places like Trench Town, Vineyard Town, Rae Town…
Cultural Jamaica Magazine
We've resumed writing and the first article by Nicole Bain is "Marley Legacy". She interviews several persons including producer Mikie Bennett to try and unearth why Bob Marley has had such an impact. Feel free to leave your comments on the article.
Customising Group Tours
Would you like to take a trip with a group of friends or colleagues? We will go practically anywhere in Jamaica with you and help you to organise your excursion for maximum enjoyment.
For more on JCE follow them on Twitter or facebook or call 1-876-540-8570,  374-6370 or email  info@jaculture.com