Meditation Short Course Starting in June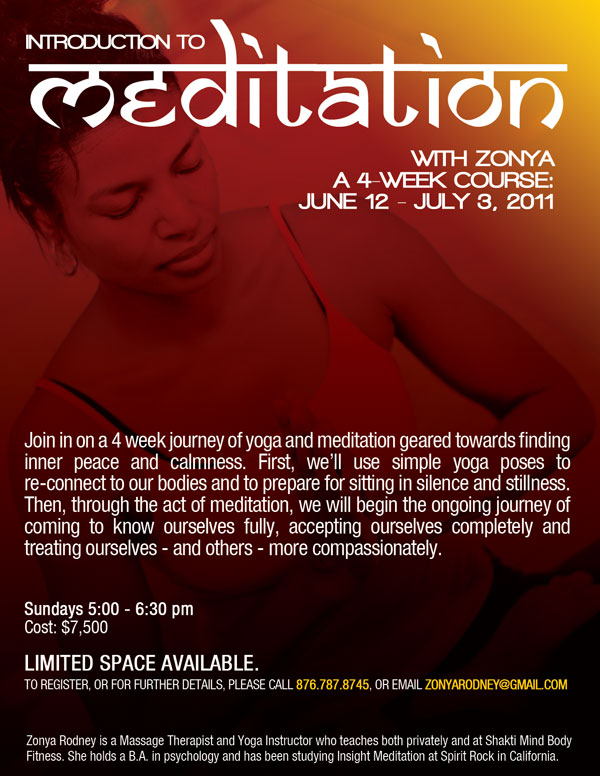 Zonya Rodney, a (really great!) Massage Therapist and Yoga Instructor is offering a 4 week Meditation Course starting June 12.
She has recently returned from a 10 day Silent Meditation Retreat at Spirit Rock in California as is eager to share what she has learnt and experienced there.
Call Zonya for more info:  787-8745