Belcour & Banyan Tribe Present Yoga & Brunch April 7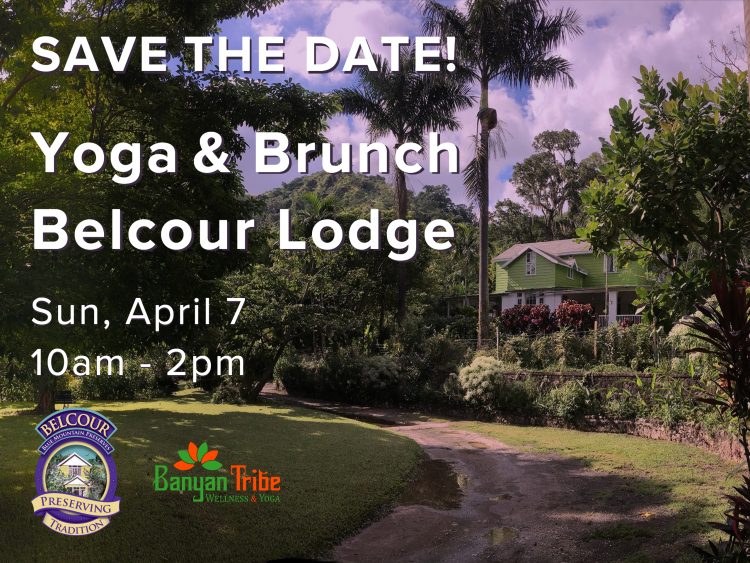 SAVE THE DATE! 
Belcour and Banyan Tribe Present Yoga & Brunch – Sunday, April 7, 2019
Time: 10am – 2pm
Venue: Belcour Lodge, 15 minutes from Papine on the Irish Town Road
Yoga by Certified Yoga Instructor Karin Wilson Edmonds and Brunch by Chef Robin Lim Lumsden from Belcour Preserves Ltd.
Yoga accessible for all levels.
Cost: $6,500 per person
Email ourbanyantribe@gmail.com for ticket information or call 876-564-7559
About Banyan Tribe
Based in Kingston, Jamaica Banyan Tribe Wellness & Yoga offers holistic health and wellness services. Services include corporate wellness programmes, wellness coaching, one-on-one and group yoga classes, and health and wellness events.
https://www.ourbanyantribe.com/
About Belcour Preserves Ltd. 
Founded in 2008 Belcour Preserves is a Jamaican specialty food company that produces gourmet condiments.
Blue Mountain honey is a key ingredient in all of the
 products and they are made with fresh, local produce without artificial flavors or preservatives and in small batches. The products are sold in high-end supermarkets in Jamaica. They are also available off the company website. The US importer is Ciao Imports Ltd, based in Florida. Belcour Preserves is a member of the Specialty Food Association, based in NY.
All products are FDA approved. The products are manufactured by Walkerswood AML, St Ann Jamaica.
More information soon on our event coming soon!