Awaken Your Creative Self with Art & Yoga!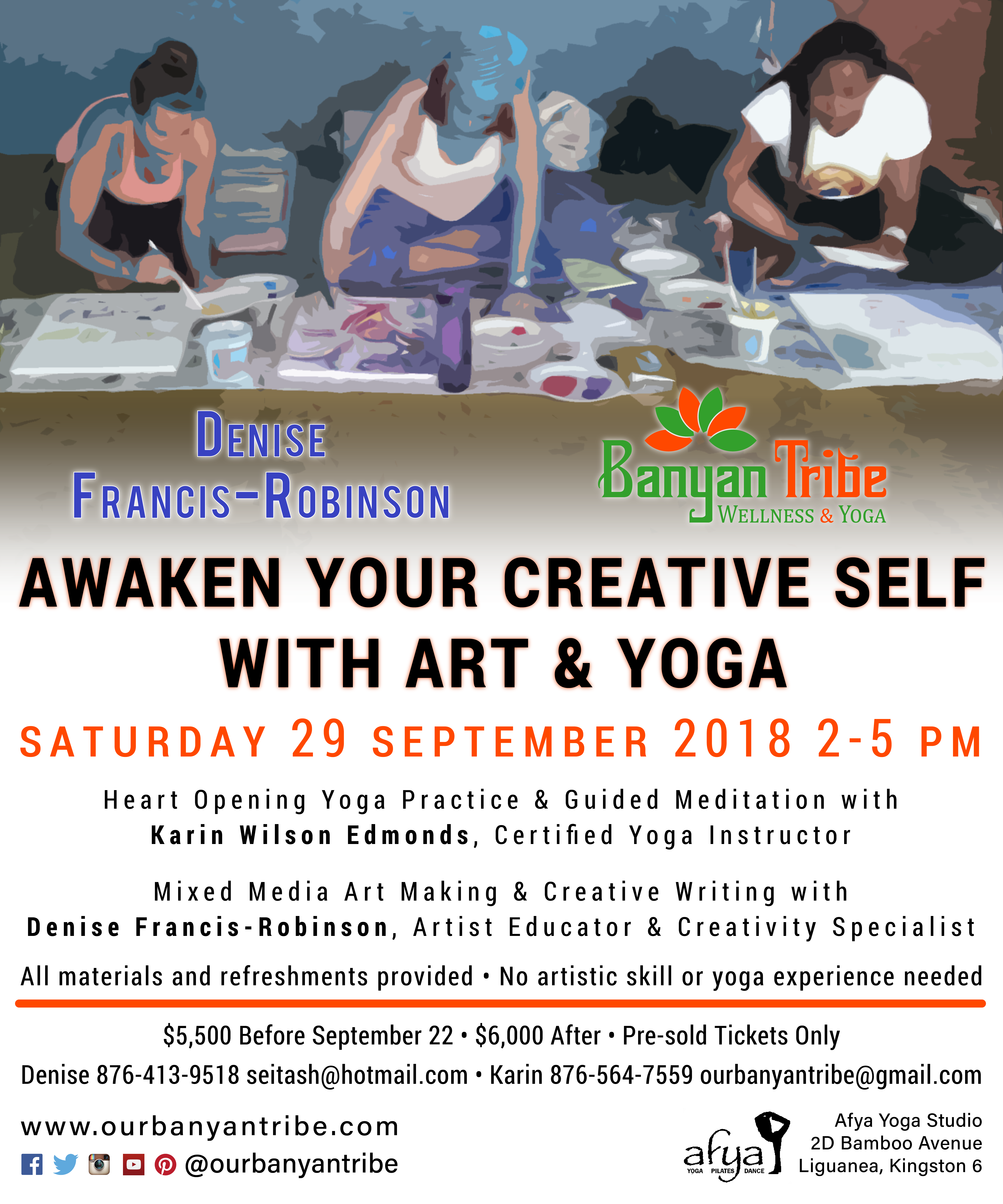 Awaken Your Creative Self With Art & Yoga
Saturday, September 29th, 2018 – 2pm to 5pm
Afya Yoga Studios
Denise Francis-Robinson, Artist Educator and Karin Wilson Edmonds, Certified Yoga Instructor are presenting a unique workshop to deepen your connection with your creative spirit using simple yet profound yoga, guided meditation and creative practices.
Come and experience:
•    A gentle heart opening yoga practice
•    A guided meditation
•    Mixed media collage art making
All materials and refreshments provided. No artistic skill or yoga experience needed.
Early bird $5,500 till September 22 / $6,000 after September 22
Pre-sold tickets only. Limited space available.
For tickets contact:
•    Denise at 876-413-9518 seitash@hotmail.com
•    Karin at 876-564-7559 ourbanyantribe@gmail.com.
Tickets also available at Afya Yoga Studios, 2D Bamboo Avenue, Liguanea, Kingston 6
Click on the link for the Facebook event page: http://bit.ly/2Qf24TY
Hope to see you there!
Karin