Red Bull Music Academy Bass Camp Highlights Keys To Music Industry Success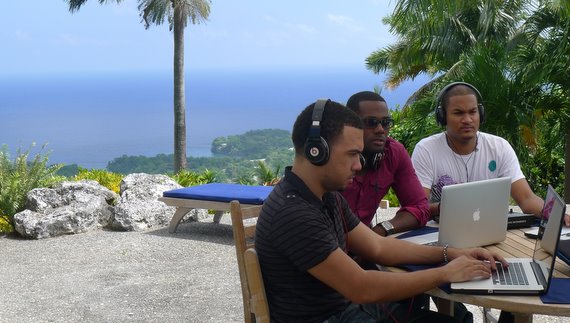 Producer and manager Jeremy Harding, songwriter and producer Mikey Bennett and producer Sawandi Simon shared two days of musical knowledge with twenty-five aspiring musicians and music industry practitioners at the Red Bull Music Academy Bass Camp this past week.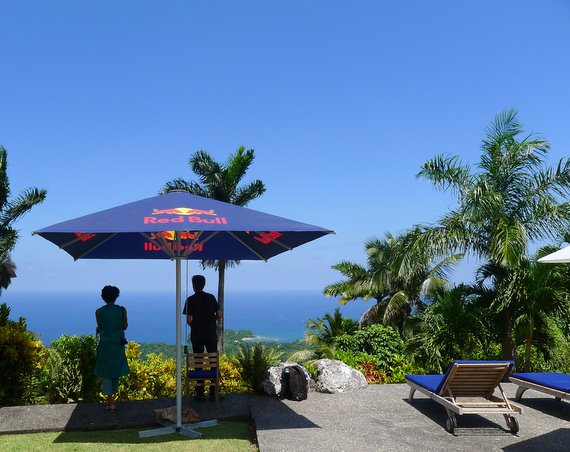 The two day music workshop, held for the first time in the English speaking Caribbean, included aspiring musicians, producers, engineers, songwriters and artists representing various musical genres and styles and hailing from Jamaica, Trinidad & Tobago, Nevis, the United States and the United Kingdom.
Hosted by local music business entrepreneur Christopher Edmonds, the daytime activities were situated high in the green San San hills in the parish of Portland on the amazing Panorama property, while the evenings saw the gathering relocate to nearby Geejam, Jon Baker's fabulous Island Outpost retreat and studio.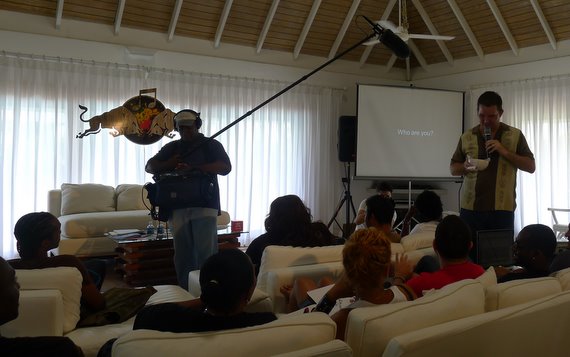 Friday morning began with producer Sawandi Simon discussing the Red Bull Music Academy itself. Simon, who attended the Melbourne, Australia Academy in 2006, offered his insights on the Academy and what participants can hope to gain from attending it.
After an amazing lunch (courtesy of Geejam), well known Jamaican songwriter and producer and owner of Grafton Studios, Michael "Mikey" Bennett, presented his "best practices" for the music business. Bennett talked especially about the art of song writing, advising up and coming song writers to read widely and to strive to create a great song.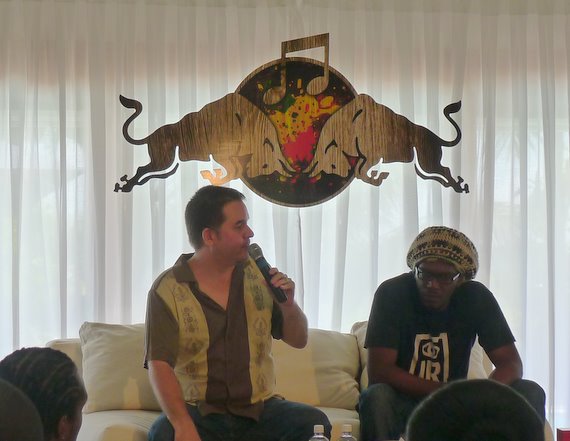 Saturday's lecturer was Jeremy Harding- engineer, producer, musician, and manager of Sean Paul and Stephen McGregor. Jeremy focused on the business side of the music industry and then walked participants through his techniques for mixing a song in Pro Tools.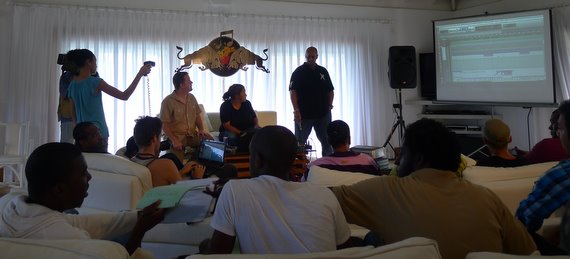 Harding advised the participants to treat their music like a businesses- "enlist the services of an entertainment lawyer, hire a road manager, research the industry, become proficient with the latest technologies, be computer literate and most of all surround yourselves with the right people– people who can help grow your career".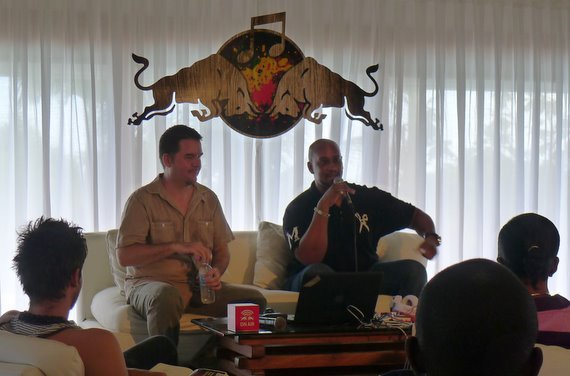 Red Bull Music Academy Bass Camps are held across the globe as a lead up to the annual Red Bull Music Academy series which gathers music pioneers from virtually every country around the world in a different host country each year.
The 2011 Academy will not be held in Tokyo, Japan as previously announced but a new venue will be announced on Monday, April 11.
Application forms for this year's Academy are available at www.redbullmusicacademy.com. It is an amazing opportunity, so if you're interested go for it! Applications will now be accepted until April 26 (date of postmark).
For further information contact:
Shellyann Lewars at Red Bull
+1-876-276-0835
shellyan.lewars@jm.redbull.com