Meet the Founders of the Tmrw.Tday Culture Fest Happening in Negril this May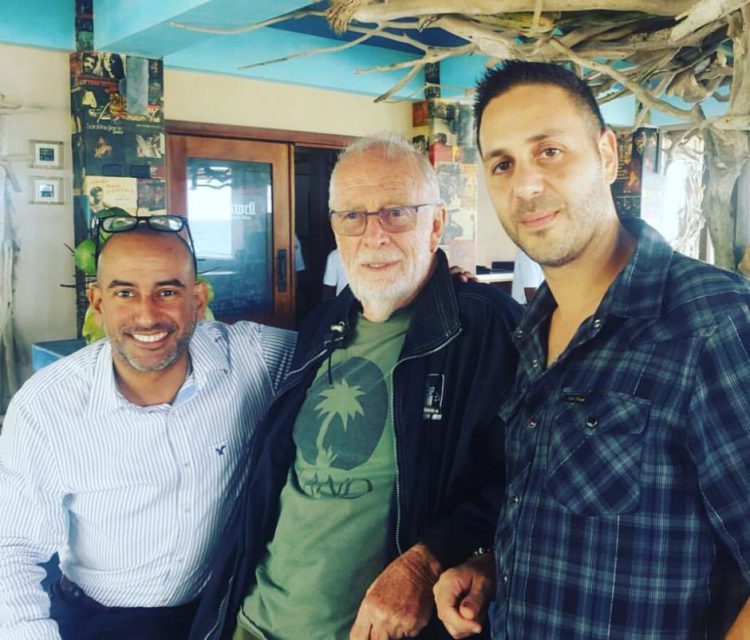 Here's an interview with the founders of the Tmrw.Tday Culture Fest happening in Negril, Jamaica, May 17 to 23 by the Tmrw.Tday team. 
Tmrw.Tday's inaugural festival will be an exclusive experience for a limited number of 1500 attendees that purchase full week Culture Fest & Wellness Passes & VIP Passes.
What is the Tmrw.Tday Culture Fest? 
The Tmrw.Tday Culture Fest is a weeklong cultural gathering along Jamaica's famously beautiful seven mile beach in Negril. Whether seeking enlightenment or strengthening a commitment to your existing beliefs, the first annual Tmrw.Tday culture fest offers soul-enriching wellness, fitness, gastronomy, conscious music, natural healings and experiences for all walks of life.
Tmrw.Tday culture fest is the brainchild of Andrew Christoforou and Kevin Bourke. The Tmrw.Tday team sat down with the two managing partners to discuss their entrepreneurial journeys and the story behind Tmrw.Tday culture fest.
How long have you been working in the events and festival space?
A: I've been at the forefront of Toronto's nightlife scene since 1999. You could say that I've touched all areas in the scene over the years. From throwing weekly residencies at all the major clubs, investing in a couple of venues and co-founding a couple of major festivals.
K: I have been involved in events all over Jamaica since 2001. I gathered with my best friends and started a party series, we created an environment that was fresh and delivered an experience from the moment  you walked in.
Tell us about your journey to becoming more conscious as an individual?
A: Full credit goes to my wifey. Over the last couple of years she's been a such an inspirational influence on me to simply be aware of my thoughts and emotions. Her favourite quote is "you don't know what you don't know". The lesson is to be conscious of the fact that no matter how big a problem may seem, everything will work out. You can never stop learning in life. Yoga and dramatically changing to a fully organic diet has also really helped on my journey.
K: Well, I have always been someone that can not help but dream and needs to create. I enjoy nothing more than making others feel good in a single moment. I try everyday to be more mindful of your surroundings and living good with everything living. Forward Movements.
What makes Tmrw.Tday Culture Fest such a unique offering?
Read more: http://blog.tmrwtday.com/2017/02/02/tmrw-tday-culture-fest/#more-305