Jamaican Antiques & Collectibles Fair on this Weekend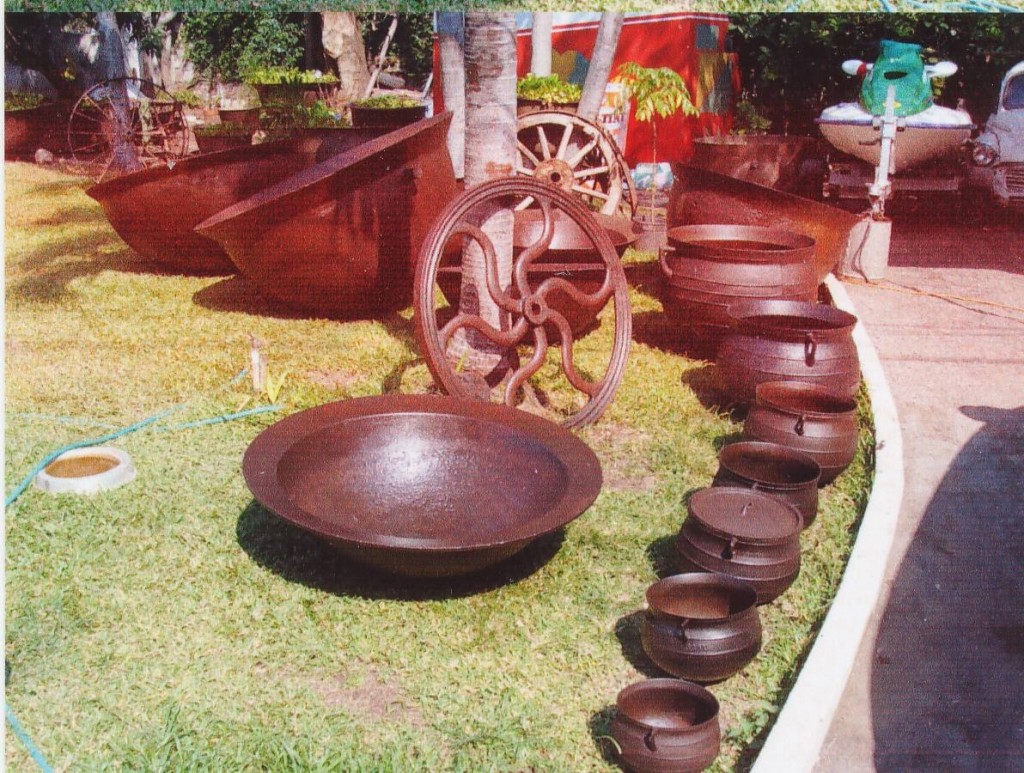 This Saturday and Sunday, there will be the 19th Annual Antiques and Collectibles Fair at Campion College, 120 Old Hope Road, across from Sts. Peter and Paul Church.
Here's a recap of the genesis of the Jamaica's Antiques and Collectibles Fair by Ainsley Henriques.
Some 19 years ago the BBC Road Show took it's first ever trip across the Atlantic to Kingston, Jamaica. The turn out was enormous. People from all walks of life came out with their collectibles to show them to have expert opinions of their worth.

This display of interest in antiques and collectibles sparked two collectors, Ainsley Henriques and Steve Solomon, to put on the first Antique and Collectibles Fair in the Lindo Auditorium at Campion College. The result was also amazing. Hundred of collectors came out to see what the dealers were showing and selling. It was by all accounts a huge success. This Antique Fair Group was joined by Lorna Chong and now includes Wayne Nasralla.
Collecting is a human trait. We collect all sorts of things, from furniture to clothes, jewelry and silver, china and crystal as well as many other items, stamps, coins, dolls, matchboxes, postcards and photographs and much more.
The Antique and Collectibles Fair, now in it's 19th year and still held in the Lindo Auditorium at Campion College attracts dealers from all over the island to show their wares. It also attracts hundreds of collectors including some from overseas to look and to buy.
Many new collectors start by visiting this fair for the first time.  The Fair is an opportunity to learn about our past and our heritage. Each item is itself a story from our past.
Come support this unique shopping experience this weekend! Plenty of parking space available.
For further information please contact Ainsley Henriques, ainsley@cwjamaica.com, or Colette Garrick, wanderer46@hotmail.com.