20th Anniversay Antiques and Collectibles Fair This Weekend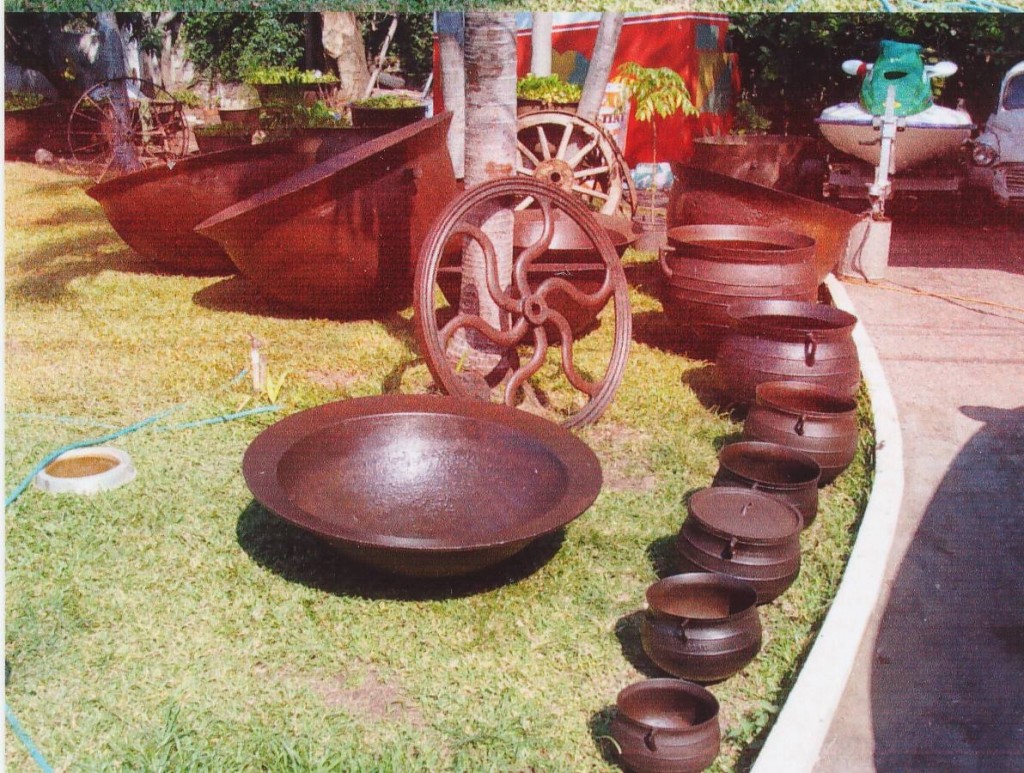 20th Anniversary Antiques and Collectibles Fair this Saturday and Sunday at the Campion College Auditorium, Old Hope Road. Gates open at 10am. 
Admission $200, children under 12 free.
Jamaica's antiques dealers will have their treasures for sale.
Special Classic Car Club Exhibit.
There will be over 29 exhibitors displaying a wide variety of wares including:
Antique Mahogany furniture-4 poster beds, pedestal dining tables, plantation sideboards, double and one-arm sofas, lamps, rockers.
Collectibles such as victorian figurines, bone china, plates and dinner sets, candle stands, tureens, crystal glassware, cutlery,coins, stamps, old linen, urns, coppers, and much more!
There will definitely be something for everyone.
Come browse!
About Antique Collecting in Jamaica
There is no guarantee that any antique, no matter how precious or fine, will go up in value over time since the price of antiques frequently changes according to shifting tastes, trends, economic conditions, and demand.

Generally speaking, fine antiques have appreciated exponentially over the years. This has been especially so in recent times when the global demand for quality antiques have reached a peak.
Antiques certainly hold their value much better than new items. If you buy smart and avoid trendy high retail objects, you should at the very least have a good holding place for your money.
If you buy something that's new, no matter how nice it is, and how well you care for it, you'll be lucky to see 50% when attempt-ing to resell it.
The Antiques and Collectibles Fair in Jamaica was conceptualized after the historic staging of the BBC Antiques Road Show in Jamaica in Sept. 1992.
A 16- man team of experts came to Devon House and over 4,000 persons from all over the island turned up to have their treasures valued free of cost
They brought assorted crockery wrapped in newspaper, silver in trunks and heavy mahogany furniture brought in by trucks, numerous artifacts and collectibles too.
Out of this tremendous interest shown by both prospective sellers and buyers the idea of the Fair seemed very timely…The response of both buyers and sellers led Lorna Chong. Ainsley Henriques and Steve Solomon to join forces and two months later the first Fair was held at Campion College Auditorium.
This year 2011 is now the 20th anniversary of the Fair which has been held in November every year at the same venue.
The first Fair held in November 1992 was a great success with over 1,200 persons attending over the 2 day event.
20 antique dealers exhibited fine furniture, artifacts and collectibles.. The stage was re-created as 'Grandma's bedroom with all the furniture and collectibles from the 1800s to the 1900's included.
The 2nd year 'Grandmas's Parlour was featured, followed by Grandmas's verandah/dining  room/kitchen.
The history of this side of our culture is virtually chronicled and there is a vast area still to be explored.
Jamaica has boasted a large and vibrant furniture crafts sector with names such as Turnbull and more recently Fenton and Jackson.
But just scattered information exist on these 'masters' Efforts are now being made to record and collate historical material on these furniture makers and preserve our heritage.