Black Zebra Live at Red Bones
Black Zebra in concert at Red Bones October 25, 2008
Black Zebra was in good form last night as they performed to a standing room only audience at Red Bones Blues Cafe. The Kingston band consisting of Wayne McGregor, lead vocals and guitar, Richie Cunningham on drums, Katie Iver, vocals and percussion, David Lazarus, backing vocals and guitar, Trevor Thompson, bass and backing vocals, and Jilly Fingaz, keyboards and backing vocals have proven that they have the talent to last.
Wayne McGregor in his signature black hat, is a charismatic and energetic performer and knows how to jam on guitar.  Katie Ivers has a strong voice which she showcased in her few solo songs, including her rendition of Tina Turner's "I can't stand the rain".  We need to hear more from her.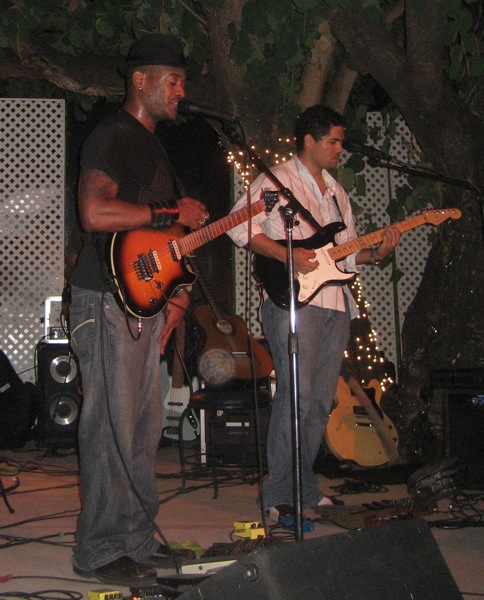 Although the sound quality was reasonably good, both the keyboards and the back up vocals were almost non existent, a mixing issue?  At times, even Wayne's vocals were hard to hear.
Overall though, the show was entertaining.   Black Zebra played a long set, almost two hours, of both covers and original music. Presenting an interesting mix of mainly rock and reggae, they also threw in some classic rock tunes.
At the end of the night, they left their fans wanting more.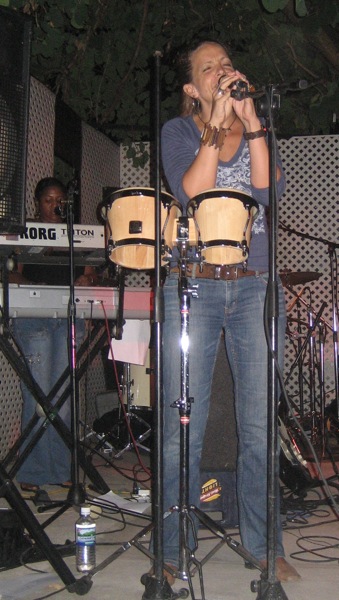 You can contact Black Zebra at http://www.myspace.com/blackzebramusic