Reggae Marathon or 10K in Negril this December Anyone?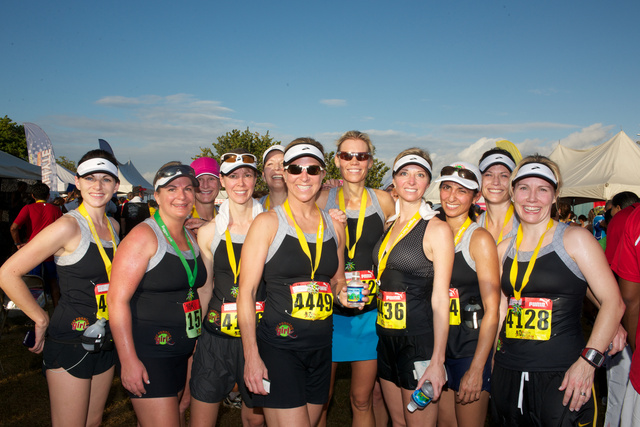 I've decided to give the 10K race at the Reggae Marathon in Negril on December 1 a try.
Not because I'm a runner at all, but just because I figure a weekend in Negril sounds like fun and I've always wanted to go check it out. And I figure what better way to experience it than by participating!
I figure I for sure can't manage a marathon or even half but I can probably make it through the 10K!
Check out this interview with me on the Reggae Marathon blog about it.
I'm gonna give it a try even if I have to walk the whole race which is a distinct possibility.
So, who wants to join me in Negril, December 1? COME ON DOWN!
The Reggae Marathon is a great thing to do in Jamaica!
Photo of "The Running Girlz" courtesy of Karen Fuchs