Gas Money Ready To Rock 2009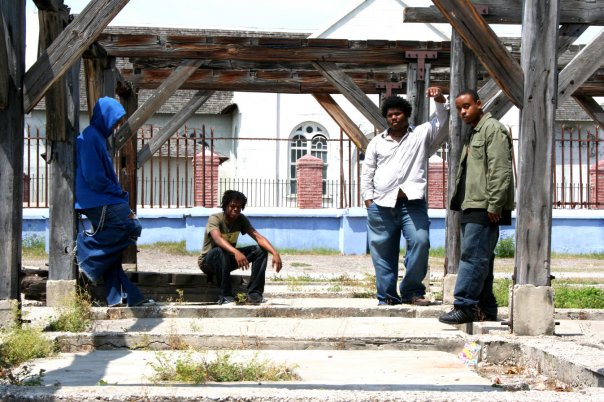 YardEdge checked in with Jamaican rockers, Gas Money, to see what they have in store for us for 2009…
YardEdge:  What would you say are your major accomplishments/activities for 08?
Gas Money: Well the two that stand out most for us are, our stint at Jazz n' Blues, and opening for Tessanne Chin at Backyard. It was our first (of many we hope) performance at the venerable Jazz n' Blues music festival, and it was a great opportunity. The Tessanne show was just an absolute blast from start to finish, we feel we turned out one of our best performances to date (We have to thank Seretse Small for this, he coached us on what it takes to put on a wicked show), and we're really proud of that. (Plus we got to see Tessanne perform live and that was a big treat in itself.)
Yardedge:  What are your plans for 09?
Gas Money: Recording, recording, recording! We're hard at work on getting some new stuff done, and making a push for radio play after that. There's a little talk of playing a few Gigs at Spring Break but nothing concrete yet. With any luck we may even get a likkle North American tour (fingers crossed furtively).

YardEdge:  Any upcoming performances?

Gas Money: Look for Gas Money to blow your mind sometime in March/April..
YardEdge: Anything else you want to add…
Gas Money: A big thank you to everyone who supported Gas Money in 08, we really appreciated it, you guys gave us that extra push to get even better! And of course big up to YARDEDGE for consistently providing a "brite brite" spotlight on the Jamaican music scene!
Check out YardEdge interview with Gas Money band members, Gas Money intervew
http://www.myspace.com/gasmoneyonmyspace