Talking Blues: Poverty Alleviation, Education and Crime Reduction
YardEdge welcomes new guest blogger, Nicky S. giving us his views on  poverty alleviation , education and crime reduction in Jamaica…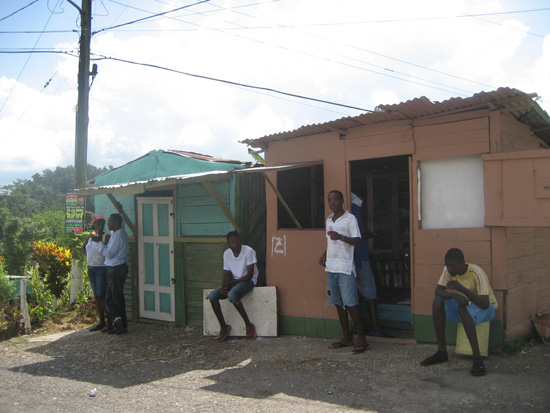 Flagstaff in the Cockpit Country, St. James

I know it's not an easy task as the legacy left by all Governments since Independence is poor. The reality has been that our entire system and status quo is based on the willful planned maintenance of keeping the majority of our people in ignorance and illiteracy – thus poverty and crime is rife.
The following paragraphs are talking points, and could only be part of an overall plan. As education is the surest guarantee of a better life, I start there.
*The eradication of the 2-shift system
*The building of 2 schools per year for the next 10 years
*Every UWI/UTECH student to spend 1 year after graduating in the classroom as a teacher's assistant
*The immediate raising of teachers salaries by 20% across the board – plus an annual incentive based on the numbers of students graduating in the relevant subjects.
*A comprehensive plan and its implementation into roads, sidewalks, gullies, bridges, schools and other infrastructure improvements, managed and supervised on a daily basis by army engineer personnel. Employment and skills training opportunities for those unemployed in each area where the plan is implemented; assistance sought from overseas armed forces
*Compulsory carrying of national identification cards (the electoral registration card could suffice). The card is to be used in all transactions with Government, banks, insurance companies, for house purchases, leases & rentals, vehicle purchases etc
*A reduction in PAYE and company income tax to 20%, somewhat balanced by an increase in GCT to 20%. While providing some relief for PAYE employees and companies, this should see a widening of the overall tax net to include those who avoid paying income tax
*All companies in the manufacturing, importation and distribution of goods/services to declare to the Inland Revenue the names and addresses of all business'/individuals they trade with/deliver/sell to and the $ amounts of the goods/services traded (too many business' utilize cash as a means of not paying/minimising the income tax they should pay)
*Stop and search procedures implemented day and night, utilising army and police personnel. Initially concentrating on all roads leading in and out of Kingston, Montego Bay, Mandeville, Ocho Rios and May Pen. Important to carry out these during traffic peak times as well.
*During the traffic peak times, Police and Transport Authority personnel on the streets ensuring motorists adhere to traffic legislation – this would involve the seizure of any vehicle without any one of the following: insurance, road tax, certificate of fitness, driver's license. Return of the vehicle after production of the relevant documentation and the payment of a $10,000 penalty
*The establishment of rapid response task forces in all major crime areas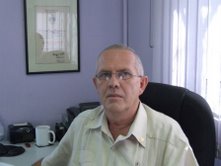 Tell us your views…