Jamaican Rock Band, Gas Money, Delivers at Live Music Nation Show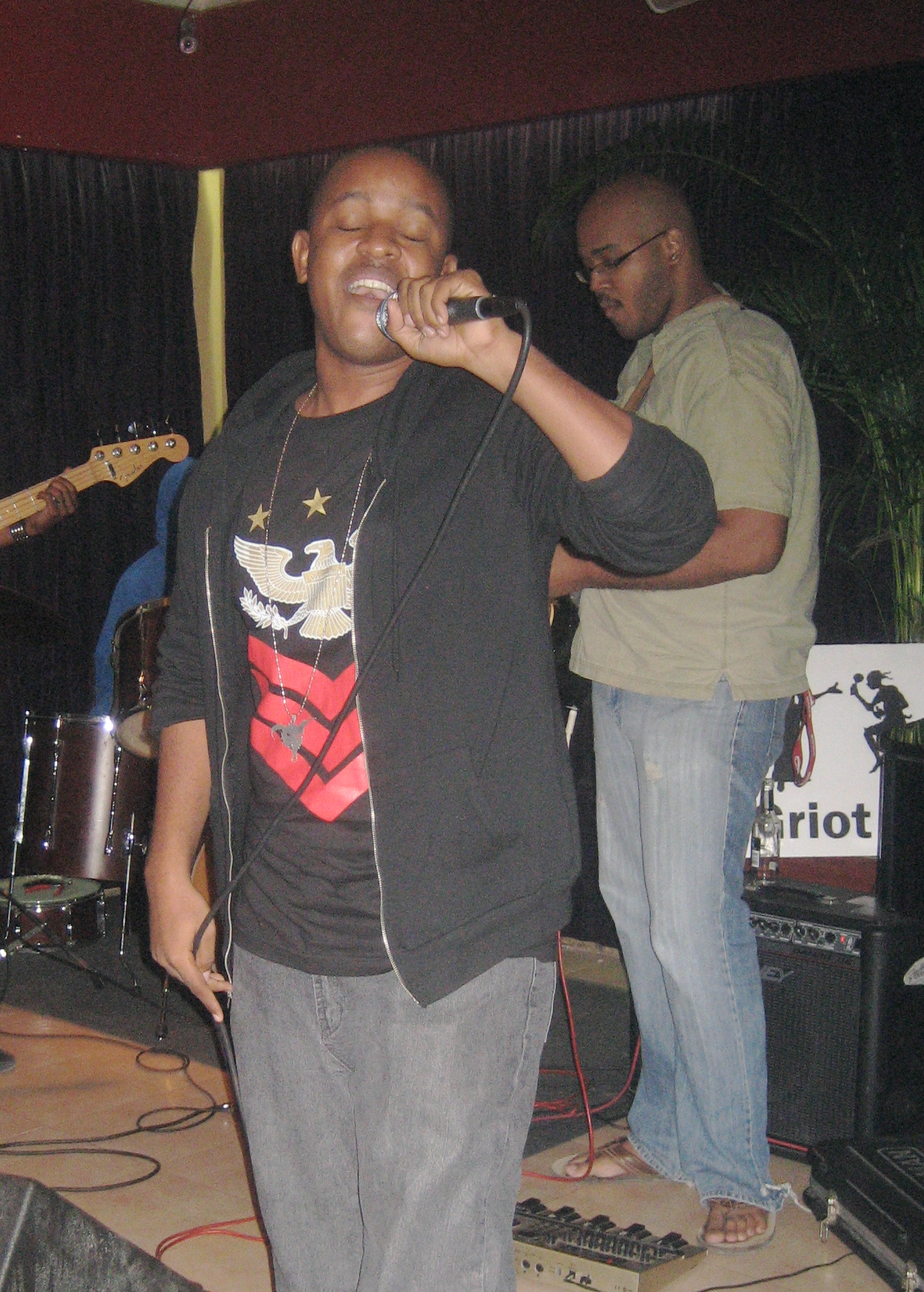 Gas Money was the headlining act last night at the Live Music Nation's show presented by Griot Music at Christopher's last night.  The night featured a wide variety of musical talent stretching from Seretse Small on jazz guitar who gave the crowd a special treat by also singing the blues to Gas Money, who rocked the venue not usually known for rock music.
The show was divided into three 45 minute sets.  The first set which started promptly at around 7:30pm featured "Seretse and Friends" with Seretse Small on jazz guitar, Ozou'ne on piano, Akil Karram aka Red Bull on drums and Paul Madden aka Smiley on bass.   Seretse's set consisted mainly of  passionate "improvisations" which did not disappoint the jazz fans in the house.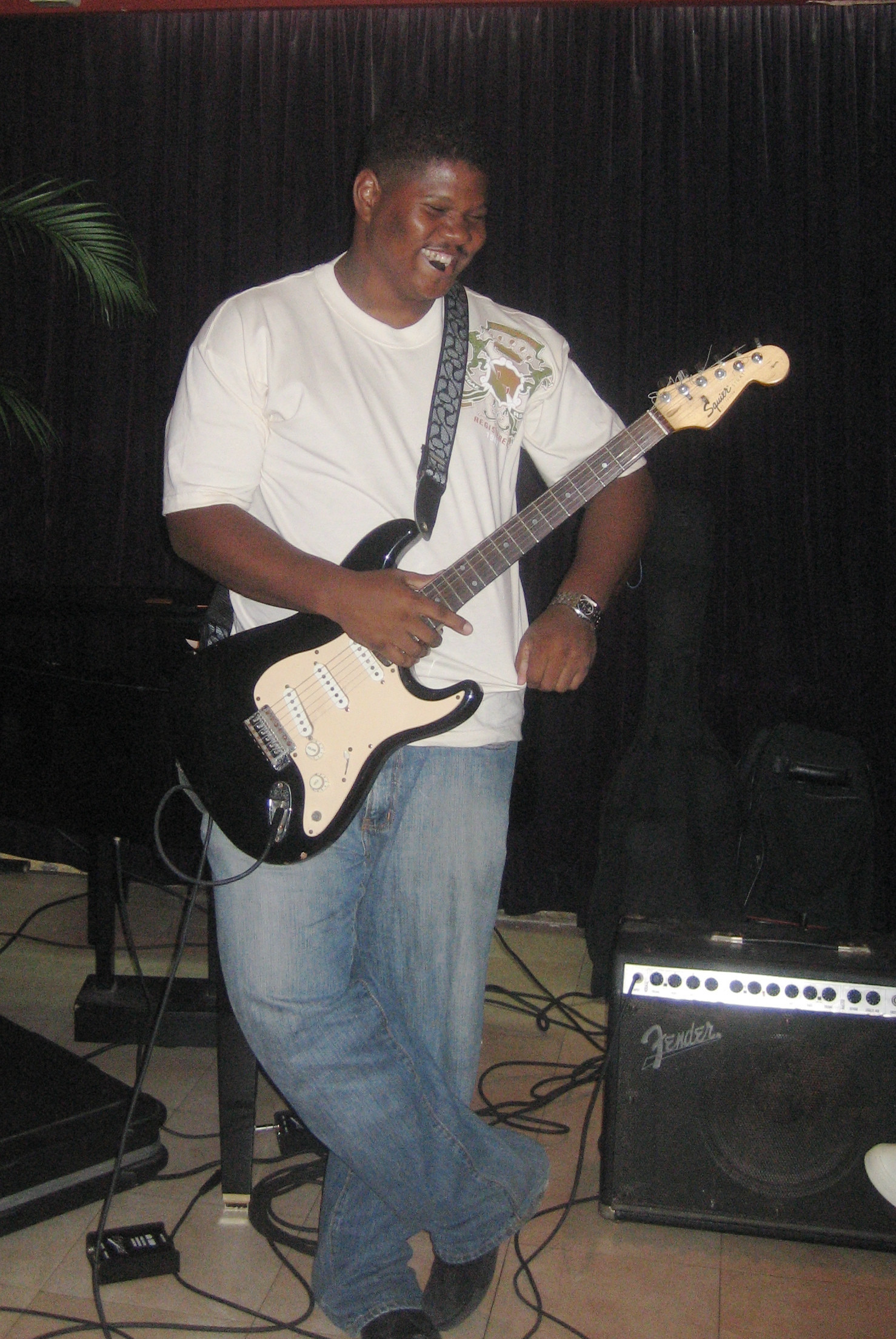 After his set, Seretse invited some other artists in the house to perform.  First up was "Nina" who sang two numbers accompanied by drummer Neisan Hardy.  Next up was jazz pianist Dr. Kathy Brown who further entertained the jazz enthusiasts for about 20 minutes to round out the first set of the evening.
The second and third sets featured the headliners,  Gas Money, who kicked of their set with great enthusiasm, inviting the clearly excited crowd to sing along to their favorites.  This Jamaican rock band consisting of lead singer, Fabian Pinkney; guitarists, Vernon DaCosta and Daniel Hews; bass guitar, Andre Dennis and Akiri Cooper on drums, have proven once again that they have both lasting power and talent.
With their variation of "rock/alternative" music, Gas Money delivered a tight set.  Singing a mixture of covers and original music, this quintet of born and bred Jamaicans did not disappoint their fans who were out in full force.
Lead singer, Fabian Pinkney with his unique style is eerily charismatic and soulful, especially for rocker.  With his intoxicating vocals, Fabian delivered an energetic performance and kept the crowd amped up throughout the night.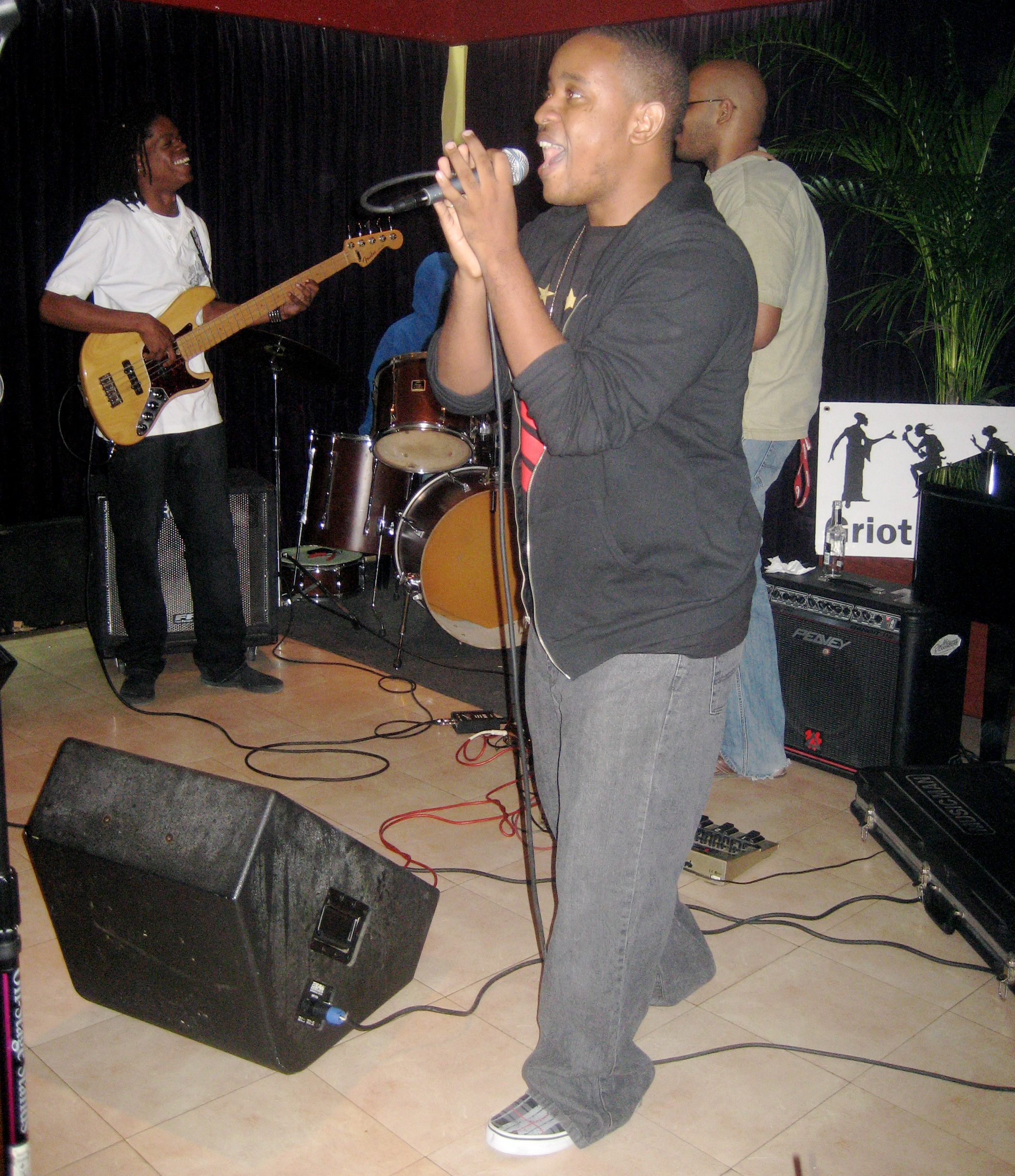 Gas Money definitely have proven again that they are here to stay and leaves fans wondering if there's an album to buy?
For more about Gas Money:  http://www.myspace.com/gasmoneyonmyspace