Latin American Artists on Display at Grosvenor Galleries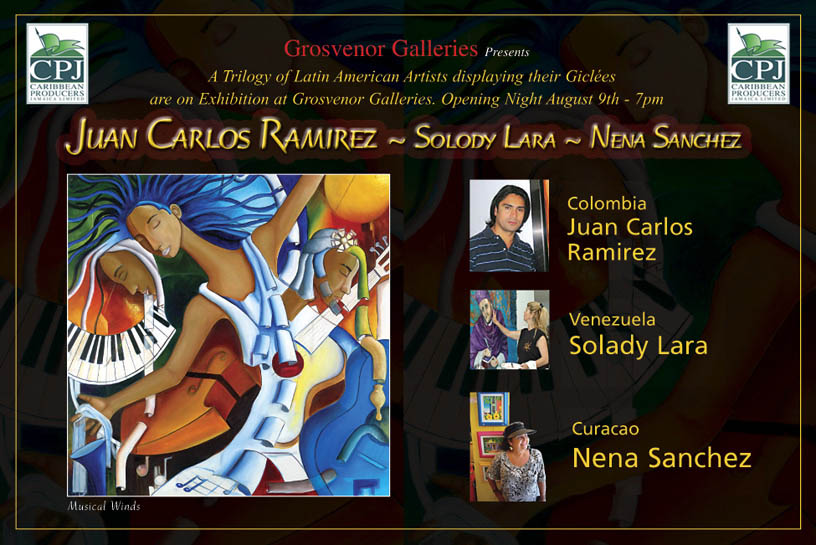 Grosvenor Galleries presents giclees of works done by several Latin American artists.  The works are all on sale and well worth checking out.
Grosvenor Galleries are located at 1 Grosvenor Terrace, Kingston 8 (just above Manor Park).
Phone:  876-924-6684, 876-931-5569
Opening Hours: Tuesdays-Saturdays, 10 a.m. – 5p.m.
Email:  grosvenorgallery@cwjamaica.com