Reggae Band Farin X Change in Concert Nov 12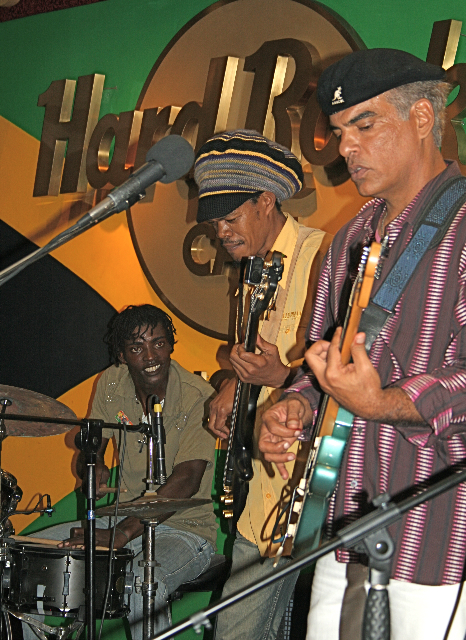 Reggae band Farin X Change will be performing at the Red Bones Blues Cafe this Friday, November 12 at 9pm.
Farin X Change is made up of four experienced Jamaican musicians (Richie Sinclair – guitar, vocals, Junior Lamey – drums, vocals, Lexie Russell- guitar, Ian Knight – bass) and represent a breadth of backgrounds and styles. Richie Sinclair in particular has a long history in reggae music as a member of the 1980's Jamaican reggae/rock band,  Native.  Native  toured North America, Europe, and Japan and released a number of albums to critical acclaim.

Describing Farin X Change as a "spiritual restoration", the band is focused on the message behind the music as much as on the music itself, which they term as "eclectic and avant-garde conscious reggae". The band sings about interpersonal relationships, social and economic issues, international current affairs, romance, personal quests and introspection.
Farin X Change is based at the idyllic Dream River Studios, nestled in the green hills outside the town of Port Maria in St Mary. Much like the band itself, Dream River also possesses a respectable reggae pedigree – it was originally owned by Bob Marley and used as his country studio and retreat.
For more info on Farin X Change See New Jamaican Reggae Band Poised to Take on the World
Farin X Change Launches Debut Album at the Hard Rock Cafe
Farin X Change Rocks the Hard Rock Cafe